19 December 2014, News Wires – Bolivia signed an agreement on Thursday to pay Argentina-based Pan American Energy $357 million in compensation for the 2009 nationalization of a subsidiary, a senior government official said.
The deal falls short of the $1.49 billion first demanded by Pan American in 2010. Bolivia seized control of natural gas producer Chaco from Pan American after talks over a share transfer broke down.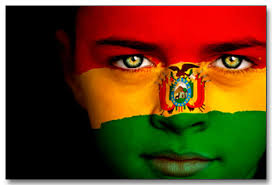 "Today an agreement was signed for $357 million, including a cash payment of $324 million, which means we are only paying 21 percent of the amount sought by Pan American Energy," said the Andean nation's attorney general, Hector Arce.
Pan American is controlled by BP, while Argentina's Bridas Holdings, which counts state-run Chinese oil firm oil firm CNOOC as an investor, holds a minority stake.
Bolivian President Evo Morales, a former coca grower who has followed a pragmatic socialist line in office, nationalised oil and gas businesses after he first assumed the presidency in 2006.
His prudent spending of gas revenues, in particular on anti-poverty programs, have earned the country's first indigenous leader wide support in a country long plagued by political instability.
Chaco is currently a unit of Bolivian state-owned firm YPFB. Before it was expropriated, YPFB held 49% of the firm.
Morales won a third term in office by a landslide in October.
– Upstream