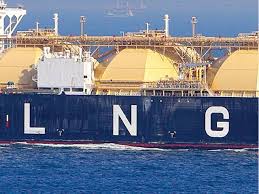 08 January 2016, Lagos –  BP and PTT have signed a sale and purchase deal spanning 20 years where in the British oil and gas firm will deliver nearly one million tonnes of liquefied natural gas, LNG, yearly to the latter in Thailand.
The financial aspects of the LNG supply contract were not disclosed by the parties.
BP's supply of LNG to PTT is set to begin next year, and sourced from its diverse LNG portfolio that includes the Texas located Freeport LNG Project where it has a liquefaction tolling agreement for an LNG capacity of more than 4.4 mtpa.
BP Integrated Supply and Trading CEO Paul Reed said: "BP is pleased to conclude this LNG sale and purchase agreement with PTT, with whom we have a longstanding relationship.  Thailand has become a significant LNG market and this agreement with PTT further demonstrates our LNG supply capability in the region."
Listed on the Thai Stock Exchange, PTT operates in the petroleum, petrochemicals, power generation and coal sectors.
The Freeport LNG Project, which is also expected to provide LNG for PTT, is currently in the development stage with production slated to begin in 2018.
Elsewhere in Africa, in October, BP agreed to buy 100% of the LNG produced by the Coral South Floating LNG facility which is expected to be installed offshore Mozambique and operated by Eni East Africa, EEA.
The LNG purchase deal BP has entered into is also for 20 years and the financial details of the transaction were not disclosed.
BP is expected to use the purchased LNG from the offshore Mozambique project to meet its supply commitments worldwide.
It has presence in numerous LNG producing regions globally besides having stakes in LNG projects across Indonesia, UAE, Australia, Egypt, Angola and Trinidad.