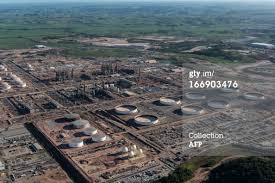 10 August 2013, CAMPINAS, Brazil –  Brazilian energy producer Petrobras expects to spend $18.5bn (€13.9bn) by 2017 for its Abreu e Lima refinery, up from a 2007 estimate of $4bn, it said on Thursday.
The company said the increase is the result of a higher level of detailing in the project.
"The initial cost projections for the Abreu e Lima refinery referred to a project in an initial evaluation phase whose definition level only allowed [us to make] preliminary estimates regarding infrastructure costs, environmental demands," Petrobras said in a statement, adding that exchange rate variations and market conditions also contributed to the substantial increase.
Recently, Brazil's federal accountability office (TCU) [1]found that the project's costs could rise by Brazilian reais (R)1bn ($439m) as a result of contract amendments that four of the civil construction companies requested.
According to the TCU, the contract amendments are still being analysed by the energy producer.
Queiroz Galvao, Norberto Odebrecht, Andrade Gutierrez and Camargo Correa, the four civil construction companies involved in the project, were asked by ICIS to give more details about the contract amendments.
Odebrecht declined to comment because its contract with Petrobras prohibited it from doing so.
Queiroz Galvao, Andrade Gutierrez and Camargo Correa did not respond to requests for comment.
The refinery, also known as the Refinaria do Nordeste (RNEST), is in the northeastern state of Pernambuco.
The first train is expected to be completed by November and the second by May 2015.
Petrobras had planned to develop the refinery with Venezuelan state energy producer PDVSA, which was supposed to have a 40% stake in the project. However, PDVSA has been unable to secure a $10bn loan to pay for its stake.
Recently, Petrobras halted those talks following political instability in Venezuela.
Petrobras said it is still open to negotiating with PDVSA.
*Chemical News & Intelligence