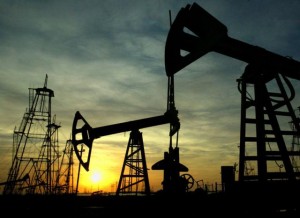 25 March 2013, News Wires – Brent crude rose above $108 per barrel on Monday after euro zone ministers approved a European Union-International Monetary Fund (EU-IMF) plan for restructuring Cyprus's banking sector, which could put the euro zone recovery back on track, stoking demand for oil
Cyprus clinched a last-ditch deal with international lenders for a 10 billion euro ($13 billion) bailout that would shut down the Mediterranean island's second largest bank and inflict heavy losses on uninsured depositors, including wealthy Russians, Reuters reported.
"This is certainly very good for risk appetite overall and that's going to have a positive impact across oil markets, so we should see some positive sentiment reverberate through energy markets overall for at least the next 24 to 48 hours," the news wire quoted OptionsXpress analyst Ben le Brun from Sydney.
"But it carries on with the theme of Europe coming up with an 11th hour agreement, so I don't know how much risk premium was actually being priced into markets overall because there was a growing expectation that they were going to come up with a plan at the last minute as usual," he said.
Brent crude had gained 34 cents to $108 per barrel by Monday morning, while US crude increased by 34 cents to $94.05.
The plan, swiftly endorsed by euro zone finance ministers and which may not require further parliamentary approval, will spare Cyprus a financial meltdown by winding down Popular Bank of Cyprus and shifting deposits below 100,000 euros to the Bank of Cyprus to create a "good bank".
Deposits above 100,000 euros, which under EU law are not guaranteed, will be frozen and used to resolve debts, and Laiki will effectively be shuttered, with thousands of job losses.
The euro gained against the dollar on the news in early Asian trading, Reuters said, while the weaker dollar made some commodities denominated in the US currency more attractive to holders of the euro.
Market sentiment was also partially lifted on Friday when hopes rose that Italy could end the political deadlock left by last month's inconclusive elections after President Giorgio Napolitano asked centre-left leader Pier Luigi Bersani to assess whether he can win enough support in Italy's divided parliament to form a government.
The IMF on Friday approved a $1.25 billion disbursement to Ireland under an existing loan programme to aid the European island nation.
But dampening sentiment, Britain looked poised to lose its AAA rating from a second ratings agency after Fitch Ratings warned on Friday that it was likely to downgrade the country in the coming weeks, citing high government debt levels and weak growth.
Continued unrest in the Middle East also capped gains in oil prices as investors feared supply disruptions, according to Reuters.
The head of Syria's main opposition group resigned on Sunday, weakening the moderate wing of the two-year revolt against President Bashar al-Assad's rule and complicating Western efforts to back the rebels.
Fighting intensified in northern Lebanon on Saturday as outgoing Prime Minister Najib Mikati called for a "salvation" caretaker government to take over, a day after he resigned due to a political standoff with the Hezbollah movement.
Investors are also anticipating data from the US this week, including jobless claims and consumer confidence, to provide clues on demand in the world's largest oil consumer.