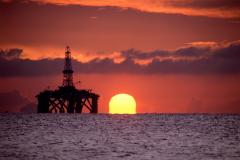 11 March 2013, News Wires – Brent crude futures edged lower on Friday as US jobs data strengthened the dollar, while US gasoline futures rallied to a 2013 high because high-priced ethanol credits, or RINs, are raising refiners' costs and making fuel imports too expensive.
The US currency hit a 3-1/2-year high versus the yen and a three-month peak against the euro after the government reported US nonfarm payrolls rose more than expected in February, adding 236,000 jobs and easily beating economists' expectations for a gain of 160,000, Reuters reported.
Brokers and analysts said recent high prices for ethanol blending credits, or RINs, had closed the arbitrage window for gasoline imports from Europe.
RIN stands for Renewable Identification Number, a numeric code that producers or importers of renewable fuels are required to generate for each gallon.
Importers incur the obligation to have enough credits to comply with US renewable fuel law and current high prices make them too expensive to buy.
Brent April crude slipped 30 cents to settle at $110.40 a barrel after falling to $109.14 during the session. Brent managed to post a small 0.4 percent gain for the week, snapping a string of three straight weekly losses.
News of a series of explosions in northeast Nigeria hours after a visit by President Goodluck Jonathan helped limit Brent's losses.
US April crude edged up 39 cents to settle at $91.95 a barrel, recovering after sliding to $90.83 during the session and gaining 1.4% for the week.
Money managers cut net long US crude futures and options positions in the week to 5 March, data from the US Commodity Futures Trading Commission showed on Friday.
"The employment report showed solid gains," said John Kilduff, a partner at Again Capital in New York. "It appears good enough to further the equity market rally and the dollar. Perversely, the strengthening dollar will limit gains in crude oil, due to the inverse correlation."
However, he noted that the report confirmed solid gains in gasoline demand, with an increase in drivers going to new jobs.
Investors have been liquidating long positions across the commodities complex and adding to equity market holdings in the last two weeks. Global equities hit their highest level since June 2008 on Friday.
"The easy money is going into stocks, and commodities are not getting any traction," said Ole Hansen, head of commodity strategy at Saxo Bank. "The dislocation is growing."
While US heating oil slipped, US gasoline surged.
US April gasoline rose 8.02 cents to settle at $3.2035 a gallon, having reached $3.2099 during the session, the highest price for front-month futures since 28 September.
"The combination of the spike in RINs and the better than expected jobs numbers, and a lot of short-covering, pushed gasoline higher," said Phil Flynn, analyst at Price Futures Group in Chicago.
News of a sulfur recovery unit shut at PBF Energy Inc's Paulsboro, New Jersey, refinery also helped boost gasoline futures, brokers and traders said.
The crack spread, or differential between RBOB and US crudejumped more than $2 a barrel to above $42 on Friday.
China's crude oil imports slumped in February, down nearly 9% from the February 2012, customs data showed, as high crude prices and a demand lull during the Lunar New Year break caused refiners to cut imports.
The crude oil import data helped offset any expected support from data showing China's exports for January and February up 23.6%, beating expectations for a rise of 17.6%.