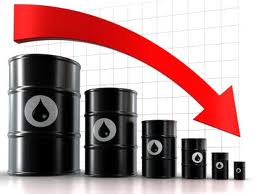 11 June 2013, Newswires – UK Brent crude oil tumbled towards $102 per barrel on Tuesday after the world's largest consumer, the United States, nearly doubled the estimate of its shale oil reserves.
US oil production has soared on the back of the shale boom, and the country's Energy Information Administration now estimates such shale oil reserves at 58 billion barrels, up from 32 billion in 2011.
Signs of a potential slowdown in Chinese demand also weighed on prices.
"The market remains disappointed in the Chinese data over the weekend coupled with the ongoing view that there remains a shortage of demand in a somewhat robust supply world," said Dominick Chirichella of Energy Market Institute.
Brent crude fell $1.41 to $102.54 a barrel by 1245 GMT, while US oil shed $1.12 to $94.65.
"With the global economy continuing to grow at a snail's pace, the likelihood of a significant growth spurt in oil consumption in the short to even medium term is highly unlikely," Chirichella said.
Increasing oil supplies and waning demand in China, the world's number two oil consumer, are likely to hold down prices.
Data from China showed a slowdown in the economy of the world's biggest energy consumer, with May exports weak and domestic activity struggling to pick up.
Implied oil demand rose in May at its lowest annual rate since September 2012, Reuters calculations show.
OPEC on Tuesday trimmed its forecast for 2013 world oil demand growth by 10,000 barrels per day to 780,000 barrels.
But it expects demand to grow more quickly during the rest of the year than in the first half due to economic recovery and higher seasonal consumption, it said in a monthly report.
Further bearish news could surface later on Tuesday if oil stockpiles in the United States rise, as predicted.
A Reuters poll of analysts expects US commercial crude oil stockpiles to have risen last week on higher imports, in a counter-seasonal increase that may squeeze prices.