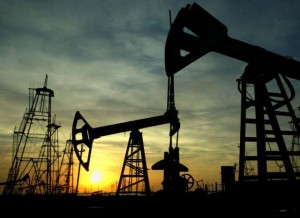 06 April 2013, News Wires – Brent crude fell to an eight-month low in heavy trading on Friday, going below $104 a barrel and capping off the biggest weekly drop since June as a weak US jobs report fed worries about the economy of the world's largest oil consumer.
The US Labour Department reported that employers added just 88,000 jobs in March, the slowest pace of hiring in nine months. The jobless rate ticked 0.1 point lower to 7.6%, largely due to people dropping out of the workforce, Reuters reported.
Analysts polled by the news wire had predicted a 200,000 increase in US jobs, down from 236,000 in February.
Brent crude oil prices had the biggest weekly loss in 10 months, down more than 5%. They have fallen by around $15 a barrel since early February.
Richard Ilczyszyn, founder and chief market strategist at iitrader.com in Chicago, said traders were far less optimistic about the strength of oil demand than at the start of the year.
"Every first quarter bodes well for energy prices because we're optimistic," he said.
"But we had gone up so far, so fast without real improving data. We saw today with the jobs report translating into lower energy prices that it was not a real rally, but more of an easy-money rally."
Brent crude oil trading volumes were 49% higher than the 30-day moving average, with more than 950,000 lots traded.
Brent crude futures for May delivery settled at $104.12 a barrel, down $2.22 from Thursday after touching $103.62, the lowest price since August.
The price of the Brent May contract was about 5 cents below that for June delivery, the first time in 10 months the front-month contract has priced at a discount to the following month, a market structure known as contango that can indicate weak demand.
US crude settled at $92.70 off an earlier low of $91.91 a barrel. US crude has fallen by almost 5% this week, its biggest weekly loss since September. Its discount to Brent, however, narrowed to $11.42, the first time it has traded at less than $12 a barrel in more than nine months.
Trading in US crude was 19% higher than the 30-day moving average.
Hedge funds and other large speculators increased their bets on rising US crude prices by 8233 futures and options contracts to 246,080 as of 2 April, according to a weekly report from the US Commodity Futures Trading Commission.
US data has disappointed all week with weaker-than-expected growth in manufacturing, private-sector hiring and employment. A surge in US crude inventories to the highest level since 1990 has further pressured prices.
Oil and commodities markets started 2013 in a buoyant mood on hopes of a sharp revival in global economic activity.
However, this optimism faded through the first quarter as data showed slower-than-expected growth in emerging economies, deepening recession in parts of Europe and a tepid expansion in the US.
Even an aggressive move by the Bank of Japan to pump more than $1.4 trillion into the economy in less than two years failed to lift investor confidence.
Equity markets also fell, with the US S&P 500 on track for its worst weekly performance of the year.
Abdallah Al-Badri, secretary general of Opec, said on Thursday oil prices were at a comfortable level for producers and consumers.
But Badri told an oil conference in Paris that "if prices fall below certain levels, then many investors will find their developments no longer viable".
Investors also kept a wary eye on escalating tensions on the Korean peninsula and a standoff between Iran and the West over Tehran's disputed nuclear programme.
World powers met on Friday in the Kazakh city of Almaty to urge Iran to accept their offer to ease some economic sanctions if it ceases its most sensitive nuclear work.
Iran side-stepped that offer, countering with a proposal of its own, signaling a wide gulf between the two sides, and indicated there is little chance of a breakthrough.
Tensions rose on the Korean peninsula after North Korea moved two intermediate-range missiles to its east coast, according to South Korea's news agency Yonhap.
Washington has said it takes seriously Pyongyang's threats to attack the United States, though so far it has not recommended US citizens in South Korea leave the country.