21 January 2014, News Wires – Brent crude oil rose 2.5% to above $49 a barrel on Wednesday, rebounding from falls in the previous session as more energy firms cut investments and the dollar weakened.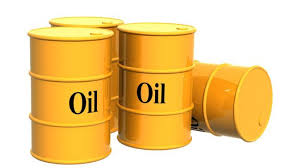 The benchmark has fallen by more than 50% since June amid oversupply and OPEC's decision not to curb output despite a fast-growing US shale industry. But there are growing signs lower prices could soon curb production.
The heads of both France's and Italy's largest producers, Total and Eni, said Wednesday they were cutting capital expenditure next year, including US shale investments.
At 1530 GMT, Brent crude for delivery in March was up $1.39 a barrel to $49.38, having fallen 85 cents in the previous session. Prices hit a near six-year low of $45.19 a barrel on 13 January.
US crude for delivery in March was unchanged at $46.39, having fallen by 5% in the previous session.
Traders said oil was being supported on Wednesday by weakness in the dollar, which fell by 0.7% against a basket of currencies. Recent dollar strength has added pressure to oil as it makes commodities priced in the US currency more expensive.
The market is waiting for Thursday's launch of a bond buying stimulus programme by the European Central Bank, said Kash Kamal, an energy analyst at Sucden Financial.
"I do believe it (oil) still has some way to go on the downside," he said, pointing to a market that is still amply supplied.
OPEC Secretary-General Abdullah al-Badri said on Wednesday, however, he expected oil prices to recover soon as more firms cut investment in future production.
"The price will rebound and we will go back to normal very soon," said Al-Badri, addressing the World Economic Forum in Davos, Switzerland. OPEC's own forecasts point to a surplus in 2015, leaving an excess for inventories to absorb.
"We see little scope for avoiding a large stock build in the first half of 2015 and therefore anticipate weak prices," analysts at BNP Paribas said in a report.
The latest weekly snapshot of supplies in the United States is due on Wednesday from industry group the American Petroleum Institute, delayed by one day from its normal release due to a public holiday at the start of the week.
The more closely-watched US government report from the US Energy Information Administration follows on Thursday. Crude stocks are expected to have risen by 2.6 million barrels.
– Upstream