03 March 2015, News Wires – Oil rebounded by more than $1 to nearly $61 a barrel on Tuesday as fighting in Libya, stronger equity markets and firm demand helped Brent futures recover some ground from their biggest one-day loss in a month.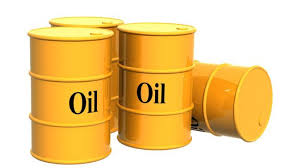 Brent crude fell more than $3 on Monday as traders refocused on rising global supplies, which have pushed oil prices down more than 60% between June and January.
Rival Libyan forces carried out tit-for-tat air strikes on oil terminals and an airport, reviving fears over supplies from the Opec member state and helping Brent recover above the $60 level that has anchored prices since mid-February.
Oilfields and ports are increasingly a target in Libya's conflict, which pits two rival governments and their armed forces against each other, nearly four years after the uprising that ousted leader Muammar Gaddafi. Forces claiming allegiance to Islamic State have also targeted oilfields and pipelines.
Brent for April delivery traded $1.42 higher at $60.96 a barrel by 1300 GMT.
US crude futures, also known as West Texas Intermediate or WTI, were up 40 cents at $49.99 a barrel. The US benchmark's discount to Brent narrowed sharply on Monday, reversing after touching $13.03, the widest since January 2014.
It traded at $10.97 on Tuesday.
While analysts said the market remained well supplied, signs of economic strength in Europe and Asia lent support.
European shares rose close to seven-year highs on better-than-expected German retail sales, while a resurgent yen knocked the US dollar index off an 11-year high, making commodities priced in the greenback slightly cheaper for holders of other currencies.
Stronger economies should increase demand for oil, which has already been boosted by the sharp drop in prices from above $115 a barrel in June.
"The low prices have helped demand, and that has supported the crude oil market," said Olivier Jakob of PetroMatrix.
Data showed China's January crude oil throughput climbed 0.6% on last year to 9.27 million barrels per day.
Traders are also watching to see whether fast-growing US shale output can keep expanding after a 12th straight weekly decline in the number of rigs drilling in the United States.
Despite the slowing rig count, US production and output in the Middle East remain high.
"Oversupply is still an issue, and this caps the upside potential of oil prices in this supply-driven market," ABN AMRO senior energy economist Hans van Cleef said in a note.
– Reuters