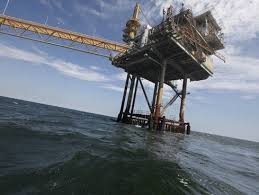 06 November 2014 – Brent crude rose above $83 a barrel on Thursday, bouncing further from its lowest level since 2010 after a lower-than-expected rise in US crude stocks and solid US job growth provided relief after a string of negative Chinese data.
Tension in Libya, where gunmen seized the major El Sharara oilfield, and the recent low oil prices have attracted some investors back to the market, analysts said, although the US data was the bigger factor.
"It's a flow through from last night's stronger prices … and the story just continued into the Asian session," said Ben Le Brun at OptionsXpress, adding that the situation in Libya would also have helped in the oil price push.
Brent rose 14 cents to $83.09 a barrel early on Thursday.
US crude rose 13 cents to $78.81 after data showing US crude inventories had edged up 460,000 barrels in the week to 31 October compared with analysts' expectations of an increase of 2.2 million barrels.
"The upward price movement likely came from US inventories not increasing as expected due to a drop in crude imports and also crude oil field production stagnated compared to last week," Phillip Futures said in a note.
But it added that the gains could be short-lived as fundamentals have not changed. December Brent and US oil could be pushed back down, it said, with support levels at $82 and $75.84 respectively.
The oil market received further support from news US private employers added 230,000 jobs in October, the highest total since June and exceeding economists' expectations, a report from a payrolls processor showed on Wednesday.
In Libya, at least 200,000 barrels per dayof oil production have been lost as the El Sharara oilfield has fallen to gunmen, sources said.
Separately, Saudi Oil Minister Ali al-Naimi met with Venezuelan Foreign Minister Rafael Ramirez on Wednesday at a climate change conference on Venezuela's Margarita Island.
Neither party offered any comments on oil markets afterwards.
In the late 1990s, Naimi had helped broker a deal with Venezuela and Mexico to curb production and revive prices that had fallen to nearly $10 a barrel.
But veteran oil analysts see no sign of a new coalition in the making.
*Reuters