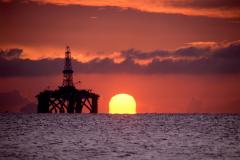 07 August 2013, News Wires – Brent crude climbed to $109 a barrel on Tuesday as tension rose in the Middle East and oil stockpiles in the United States were expected to fall.
Washington told US citizens on Tuesday to depart from Yemen immediately due to the threat of terrorist attacks.
The new measures followed a heightened security alert on Friday that forced the closure of Western embassies in Yemen and US missions across the Middle East and Africa.
"The Yemen headline pushed oil prices higher," said Christopher Bellew, an oil broker at Jefferies Bache. "But there's big speculative length in crude oil. The market is looking strong now, but it's vulnerable to the downside."
Brent crude was up 30 cents at $109.00 by 1230 GMT after slipping to $108.15 in earlier trade. US oil rose 43 cents to $106.99 a barrel.
Brent has risen nearly 10% in six weeks, touching $110.09 on 2 August, the highest since early April, in part due to worries over supply from major exporters such as Libya and Iraq.
Oil also strengthened on expectations that US crude and gasoline stockpiles fell last week.
A preliminary Reuters poll, ahead of weekly inventory reports from the American Petroleum Institute and the US Energy Information Administration forecast on average a drop in crude stocks of 700,000 barrels in the week ended 2 August.
In the previous week, US crude inventories rose 431,000 barrels to about 365 million barrels.
Even though risk premiums have come off, concerns over the crisis in Syria engulfing the region continued to support prices. President Bashar al-Assad said crushing what he termed as "terrorists" must come before any political solution, dimming hopes of an international peace conference any time soon.
– Upstream