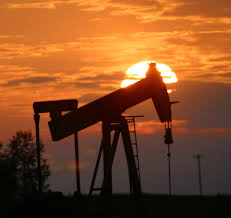 13 May 2014, News Wires – Brent crude held above $108 a barrel on Tuesday as the threat of further European sanctions against Russia over Ukraine weighed on oil markets.
The European Union imposed sanctions on a top aide to Russian President Vladimir Putin and the commander of Russian paratroopers as well as two confiscated Crimean energy companies, raising pressure on Moscow over its actions in Ukraine.
"On-going volatility in Ukraine has the potential to move oil prices in either direction," said Vyanne Lai, oil analyst with National Australia Bank.
Brent crude for June delivery rose 6 cents to $108.47 a barrel early on Tuesday, adding to gains in the previous session when it closed 52 cents up at $108.41 a barrel.
US crude slipped 4 cents to $100.55 per barrel after climbing 60 cents to $100.59 a barrel in the previous session.
WTI futures were being supported by analyst expectations of a further draw in crude inventories, as the US nears the start of its higher fuel demand summer driving season, ANZ analysts said in a note.
But a Reuters poll of four analysts on Monday forecast US commercial crude stocks would remain unchanged at 397.6 million barrels in the week to 9 May.
The survey was taken ahead of weekly inventory reports from industry group, the American Petroleum Institute (API) and the US Department of Energy's Energy Information Administration (EIA).
Investors had a sense of apprehension after weekend polls in the eastern Ukraine regions of Donetsk and Luhansk showed most voters were in favour of self-rule, NAB's Lai said.
Pro-Moscow rebel leaders in Donetsk called on Monday for it to become part of Russia, although Moscow appeared to use the referendum results to put pressure on the Ukraine government in Kiev to hold talks with rebels in the two break away regions.
Saudi Arabia's oil minister pledged the world's biggest oil exporter would boost supplies if there was any disruption caused by the crisis in Ukraine.
Aside from the Ukraine crisis, "demand conditions for Brent have been quite weak reflecting slowing in China," Lai said. Libyan moves to increase output would also weigh on Brent.
China is due to release industrial production and retail sales data on Tuesday, which analysts expect to weaken.
Libya said its western oilfields and pipelines, which have been blocked by protests since March, would reopen on Monday night, potentially raising Libyan crude output by 500,000 barrels per day.
"It's only got to be a matter of time before Libya increases production," Lai said, adding that production has been running at just 200,000 bpd while Libya has the capacity to produce up to 4 million bpd.