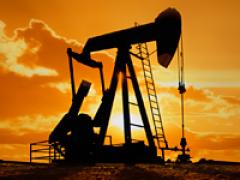 21 August 2013, News Wires –
Brent crude eased for a third session out of four to trade just above $110 a barrel on Wednesday, reflecting caution among investors waiting for more clues from the Federal Reserve on its stimulus strategy.
Brent touched one-week lows on Tuesday on worries the Fed would curb its monthly $85-billion bond purchases from next month, which could dampen demand for oil in the world's top consumer.
Supply risks amid tensions in Egypt and Libya provided some support to prices.
Brent crude for October delivery was off 14 cents at $110.01 a barrel early on Wednesday.
US October oil was little changed at $105.12 a barrel. The September contract expired on Tuesday, closing down 2% at $104.96, its largest one-day loss in two months.
"There is a risk revision on commodities in general now. A lot of money has come out of themarket because of the uncertainty over the Fed's stimulus policy, so expect to see rangebound trading like we have had in the past few weeks," said Carl Larry, president of Houston-based consultancy Oil Outlooks and Opinions.
The Fed will release minutes of its latest policy meeting later on Wednesday, with investors looking for clues on when it plans to taper its bond purchases that have boosted market liquidity and supported commodities in recent years.
Political crisis in Egypt and labour unrest in Libya continued to stoke worries over supplies.
"Egypt is on the boil, and if this thing spins out of control you'll have alarm bells going off among other producers in the region about a potential domino effect," Larry said.
"Egypt is not a major oil producer but it is home to one of the most important shipping routes for commodities. If things go bad, who will ensure the security of the Suez Canal?"
In Opec nation Libya, the head of the country's Petroleum Facilities Guard said that striking workers at a key oil port had fired on civilians and injured at least one person. Independent confirmation of the shooting was not immediately available.
About half of Libya's more than 1.2-million-barrel-per-day export capacity remains shut down due to civil unrest, industry sources said.
Elsewhere, US commercial crude and gasoline inventories are forecast to have dropped last week, while distillate inventories likely rose, an expanded Reuters poll of analysts showed.