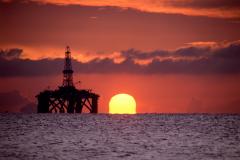 16 March 2013, London – UK Brent oil futures rose above $109 per barrel on Friday following indications of better outlook for demand in the US, fuelled by the world's top oil consumer's jobs data.
Simmering concerns over supply from the Middle East also contributedin the price hike.
Investors took on more risk as the jobs data added to a string of positive numbers suggesting a steady recovery in the world's largest economy, pushing up Asian shares and base metals, Reuters stated.
Oil received a further boost after President Barack Obama said military force remained an option if sanctions and diplomacy failed to thwart Iran's nuclear ambitions.
According to Reuters, Brent crude rose 50 cents to $109.46 per barrel by Friday morning, gaining for a second day after snapping four straight days of losses. The April contract, which expired on Thursday, settled 90 cents higher, but the benchmark is poised for its fourth weekly decline in five weeks.
US oil gained 28 cents to $93.31 per barrel, and is set to post its second straight week of gains.
"The numbers we are seeing in the United States are a result of the cheap money that has been available," Reuters quoted Sydney-based Barratt's Bulletin's chief executive, Jonathan Barratt, as saying.
"On the fundamental side, Iran is an issue. When Obama says Iran is more than a year away from a nuclear weapon, it means one year too close."
Obama's comments that Iran was still more than a year away from developing a nuclear weapon were broadcasted on Israeli television on Thursday, just six days before his visit to the country.
The president appeared to send a message to Israeli Prime Minister Benjamin Netanyahu of the need for patience with Washington's Iran strategy while also showing US resolve to confront Tehran if necessary.
Worries the standoff between the West and Iran over the Islamic Republic's controversial nuclear programme will escalate and disrupt oil supplies have kept Brent above $100 per barrel through most of 2012 and this year, despite weak demand, Reuters reported.
Meanwhile, the number of Americans filing new claims for unemployment benefits dropped for a third straight week last week, the latest indication the labour market recovery was gaining traction.