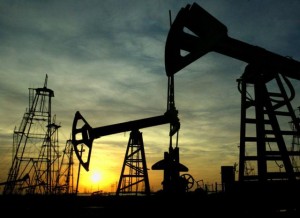 31 January 2013, Sweetcrude, London – UK Brent crude oil rose marginally to a more than three-month high above $115 per barrel on Thursday, as the US Federal Reserve's pledge to stick to its bond-buying stimulus plan and upbeat euro zone data fuelled optimism about oil demand.
However, a surprise contraction in US economic growth and a surge in crude stocks to a seasonal record last week in the world's top oil consumer kept a lid on gains.
"After many years of fears that the economy is going to crash, it seemed like the worst is behind us. So better news out of China and expectations for recovery in the United States caused risk money to come back into equities, commodities and energy," said Tony Nunan, an oil risk manager at Mitsubishi.
Brent rose 13 cents to $115.03 a barrel early on Thursday, after hitting $115.25 earlier in the day — the highest since 16 October. US crude was down 3 cents at $97.91, after reaching a more than four-month high on Wednesday.
Riskier assets, like oil, metals and equities, have been boosted in recent days by a slew of economic data indicating global growth was gaining traction, and more recently by the Fed's accommodative policy.
The Fed on Wednesday kept its monthly bond-buying plan while indicating a recent stall in US economic growth was likely temporary and predicting the nation's job market would continue to improve at a modest pace.
US private-sector employers added 192,000 jobs in January, more than economists were expecting, a report by a payrolls processor showed on Wednesday.
Traders are now waiting for key US nonfarm payrolls data on Friday and official manufacturing data out of China that is expected to show factory activity picking up pace.
China's promising economic growth forecast for 2013 has raised expectations for robust demand for fuel from the top energy consumer, while data from the euro zone that show economic sentiment improving more than expected across all sectors in January has also helped brighten the outlook for oil demand.
Japan's December factory output rose at the fastest pace in a year and a half and firms expect further gains, raising hopes that stabilising global demand and exports will help pull the world's third largest oil consumer's economy from its slump.
Supply worries stemming from geopolitical tensions in the Middle East continued to underpin oil prices.
Israeli warplanes bombed a convoy near Syria's border with Lebanon, sources told Reuters, apparently targeting weapons destined for Hezbollah in what some called a warning to Damascus not to arm Israel's Lebanese enemy.
But Mitsubishi's Nunan cautioned that the oil market "feels oversupplied…so beats me why (prices) are so strong".
US commercial crude inventories increased by nearly 6 million barrels in the week to 25 January, led by a 1.9 million barrel rise on the Gulf Coast, according to data the US Energy Information Administration. Analysts polled by Reuters had forecast a 2.6-million-barrel build in stockpiles.