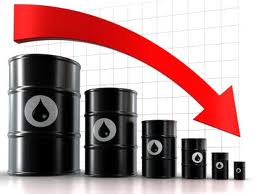 14 August 2013, News Wires – Brent crude slipped towards $109 per barrel on Wednesday as investors fretted that the US Federal Reserve could start curbing its commodity-friendly stimulus as early as September, but concerns over supply underpinned prices.
Brent was down 39 cents at $109.43 a barrel early on Wednesday, while US oil dipped 31 cents to $106.51.
Front-month Brent crude oil futures for September delivery had risen for a third session on Tuesday, touching their highest in nearly two weeks at $110.06 per barrel.
"Expect to see a lot of volatility over the next few weeks, because investors are paring back and holding out in anticipation not just of US economic data this week, but also of the Fed meeting on September 17," Reuters quoted  Jim Ritterbusch, president of Chicago-based Ritterbusch & Associates, as saying.
US retail sales rose in July, pointing to an acceleration in consumer spending that could bolster the case at the Fed for winding down its major economic stimulus programme.
Atlanta Fed president Dennis Lockhart said it was too early to detail plans for a tapering, but did not rule out the possibility of it starting next month.
"Right now the market is not trading on fundamentals, most of the price action we are seeing is primarily speculative based on assumptions," Ritterbusch said.
Brent rose back above its 200-day moving average on Monday at $108.17, a technical marker watched by traders. The contract also fully breached its short-term 10- and 15-day moving averages on Tuesday.
But concerns over supply disruptions in Opec members Libya and Iraq supported prices.
Libya's state National Oil Corp said in a statement on Tuesday addressed to shippers that it could not provide September loading schedules, normally due by now, because of the unsettled labour issues at its ports which have disrupted operations.
Meanwhile, maintenance work at Iraq's key southern oil export hub is also expected to slash supplies by 500,000 barrels per day in September.
"With the supply issues, and looking at the macroeconomic picture, it does look a little better now, even Europe is surprising on the upside," Ritterbusch said.
"But the market is still oversupplied and we don't quite yet have demand at the kind of levels needed to draw down the overhang."
The American Petroleum Institute's weekly report showed on Tuesday that US crude oil stockpiles fell last week, although the decrease in inventories was smaller than expected.
"To get demand kick started we'll need to see that unemployment number get down under 7%."
The US unemployment rate has fallen nearly a percentage point in the last year, though it remains historically high at 7.4%.
The world's largest economy will issue a key survey on manufacturing later on Wednesday.
– Upstream