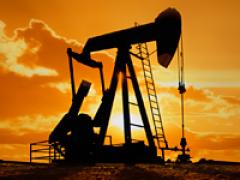 29 April 2013, News Wires – Brent crude eased under $103 a barrel on Monday as investors fretted about the uncertain outlook for growth in the world's two largest oil consumers, the US and China.
Brent had slipped 35 cents to $102.81 a barrel early on Monday, after last week racking up its biggest one-week gain since November 2012.
The crude benchmark remains more than 6% below its starting point in April, pressured by a slew of economic data in recent weeks suggesting the global economy remains on a fragile footing at best.
The US Commerce Department reported on Friday that the world's largest economy grew at an annual rate of 2.5% in the first-quarter, under market expectations of 3%.
"First-quarter GDP really disappointed, and as long as unemployment stays high, the US Federal Reserve is going to have to keep its backstop on the economy with quantitative easing," said Ben Taylor, sales trader at Sydney-based CMC Markets.
"Investors this quarter will be looking for a stronger PMI number, improved consumer confidence and improved consumer spending to feel confident about where the US economy is headed."
The Fed is expected to keep its current pace of bond buying at $85 billion a month when it meets this week, with the decision announced on Wednesday.
US crude was down 41 cents at $92.59 a barrel on Monday, after sliding to $86 by mid-month from over $97 at the beginning of April.
Traders will also be zeroing on China this week, with the world's second largest oil consumer's manufacturing data for April expected to edge up from March, a Reuters poll found.
A private sector survey of purchasing managers sponsored by HSBC last week showed activity in China's industrial sector contracted in April as new exports shrank, spooking investors.
"There has been some concern that with an unstable Europe being one of China's biggest export market, this could have a negative impact on the PMI number," Taylor said.
"Europe is in a really bad place at the moment, you get the sense that everyone has really given up on it and is focusing on other places to drive global growth."
The European Central Bank will likely cut interest rates when it meets on Thursday, a Reuters poll showed, but the step is seen doing little to pull the euro zone out of a recession.