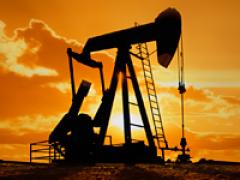 18 May 2013, News Wires – Brent futures slipped towards $103 a barrel on Friday as disappointing US economic data revived worries over demand growth in the world's biggest oil consumer, while a stronger dollar also pressured prices.
Barring news on major supply disruption, the dollar will be a key driver for oil as investors increasingly expect the greenback's recent surge to peter out.
Brent crude had slipped 14 cents to $103.64 a barrel early on Friday, with the June contract that expired in the previous session settling up 12 cents. It is expected to end the week unchanged.
US oil slipped 6 cents to $95.11, after settling 86 cents higher. The contract is poised to end three straight weeks of gains.
"The dollar will influence oil quite a bit over the next few sessions because at some point it will start to weaken as it has strengthened too much in recent days," said Tetsu Emori, a commodities sales manager at Astmax Investments in Tokyo.
"All US economic indications in the last few days have been weak and that is raising doubts about demand."
The US economy showed fresh signs of slowing in the second quarter, with factory activity slipping in the mid-Atlantic region while groundbreaking declined at home construction sites.
The strong dollar and a weak outlook for demand will keep Brent trading in a $103 to $105 range next week, while the US contract will swing between $95 and $98, Emori said.
The dollar held firm near a 10-month high against a basket of major currencies on Friday after a regional Fed chief, long seen as a policy dove, said the Fed could begin easing up on stimulus this summer and end it late this year.
Elsewhere, uncertainty over political tensions in the Middle East buoyed oil prices, with Russia's foreign minister saying Iran must take part in a proposed international conference to try to end Syria's civil war.
Charts show that Brent is expected to drop to $102.42 as it failed to break a resistance at $104.13, while US oil is expected to revisit its Thursday low of $93.23, said Reuters technical analyst Wang Tao.