*Weak German industrial data adds to ample supply to pressure prices

07 October 2014, News Wires – Brent crude oil dipped to near $92 a barrel on Tuesday, a day after hitting another 27-month low, as worries over abundant supply were balanced by a weaker US dollar.
Brent reached a low of $91.25 on Monday, its weakest since June 2012 and down from a high above $115 in June, as plentiful supplies of high quality, light crude oil outweighed demand in the Atlantic basin and Asia.
Brent was down 59 cents at $92.20 a barrel by 1100 GMT. US crude was down 27 cents at $90.07.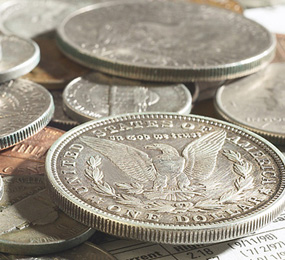 A supply glut in several markets has overwhelmed worries over a potential impact on oil output of conflict in the Middle East even as fighting rages in parts of Iraq, the second-biggest producer in OPEC.
But a slump in the dollar helped stem the decline in oil prices. The US currency suffered its biggest one-day drop since January on Monday against a basket of major currencies.
Oil is priced in dollars on world markets, and a weak greenback makes fuel cheaper for holders of other currencies.
"We're going through a period of consolidation," said Tony Machacek, broker at Jefferies in London. "The market is generally a bit oversold after last week's move, but we are still fundamentally in a downward trend."
The dramatic collapse in oil over the last few months has led some analysts to suggest that an era of relatively high prices may be coming to an end as production increases faster than consumption.
German industrial output fell far more than expected in August and posted its biggest drop since early 2009, Economy Ministry data showed on Tuesday, the latest figures to raise question marks about Europe's largest economy.
"The German data is not painting a good picture," said Olivier Jakob, markets analyst at Swiss consultancy Petromatrix.
US crude oil output has jumped more than 3 million barrels per day since 2010 at a time when sluggish global economic growth has depressed demand for fuel, while improving energy efficiency and use of alternative fuels have also begun to curb oil demand.
What is happening in oil markets represents "the impact of this tremendous surge in US oil production", argues Daniel Yergin, vice chairman of IHS and an oil market historian.
Investors awaited US crude inventory data for clues on demand at the world's top oil consumer.
US crude stocks rose by 1.4 million barrels last week to 358 million barrels, according to a Reuters poll ahead of weekly inventory reports from industry group the American Petroleum Institute (API) and the US Department of Energy's Energy Information Administration (EIA).
Ministers from the Organization of the Petroleum Exporting Countries meet in Vienna next month to discuss output policy and may decide to reduce production, industry analysts say.
"Until OPEC makes some moves to reduce supply, oil prices are likely to remain under pressure," said Carsten Fritsch, senior oil and commodities analyst at Commerzbank in Frankfurt.
Oil is still vulnerable to political shocks from the Middle East, traders say.
Islamic State fighters have advanced further into Kobani, a town on the Syrian-Turkish border, showing the insurgents' resilience and increasing the possibility that Turkey could be dragged into the conflict.
NATO would support member Turkey if it came under attack, alliance Secretary General Jens Stoltenberg said on Monday.