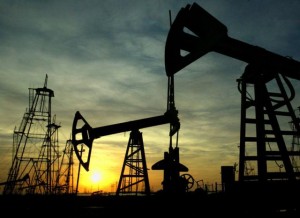 01 March 2013, Sweetcrude, London – UK's North Sea Brent oil fell toward $111 a barrel on Friday, following fears that global oil demand will be hurt if China's economy continues to sputter, the euro zone remains weak and automatic spending cuts are enacted in the US.
China's official Purchasing Managers' Index (PMI) was 50.1 in February, the government said on Friday, missing market expectations for a reading of 50.2 as overseas demand for Chinese goods remained tepid. It was the lowest reading for the index since September 2012.
The data, released by the National Bureau of Statistics, showed that new orders – particularly new export orders – were weaker than in January.
"The problem at the moment, is that while we are seeing some signs of the economy clawing its way out of the basement, this is still not translating into demand for oil, whether in China or the US," said Carl Larry, president of Houston-based Oil Outlooks and Opinions.
Brent crude for April delivery eased 28 cents to $111.10 a barrel early on Friday, after ending the previous session at the lowest close in six weeks. That capped a month-end sell-off that has seen prices drop by almost $8 in two weeks.
US oil fell 37 cents to $91.68, adding to a drop in February that snapped three straight monthly gains. The front-month contract is just off its $91.43 low for the year, hit earlier in the Asian day.
Further pressure on prices has come from the political gridlock between the White House and Republicans who have struggled to reach a deal to avert $85 billion in cuts across the federal government agencies.
The International Monetary Fund (IMF) said on Thursday it would shave at least 0.5 percentage points off its 2013 US economic growth forecast of 2% if the cuts are fully implemented.
"It is frustrating for all of us trading the market, and that is just going to weigh on prices in the short term at least," said Larry.
"We have an overhang of oil in the market at the moment as well, so on a fundamental level the market is weak, but that could change as we look into the next quarter."