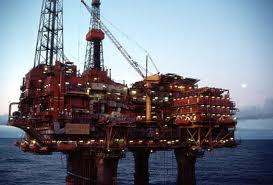 12 August 2013, News Wires – Brent crude dropped toward $108 per barrel on Monday after a sharp rally in the previous session, while investors waited for a slew of US data this week for hints on when the Federal Reserve will start paring back its stimulus.
The resumption of exports from Libya's largest crude  export terminal also dragged on sentiment, but signs of stabilising growth in China, the world's second largest oil consumer after the US, cushioned prices.
Brent edged down 6 cents to $108.15 a barrel by 0309 GMT, after dropping to as low as $107.72 earlier. US crude rose 17 cents to $105.15 a barrel.
"In terms of the mood this morning, a lot of the focus is going to be on the US, there are several key data points due out this week which will be key in ascertaining if the Federal Reserve will start paring back stimulus next month," said Ric Spooner, chief market analyst at Sydney-based CMC Markets.
"My view is that the possibility of a Federal Reserve pulling back stimulus is very real for September."
The United States reports retail sales, consumer prices, housing starts, industrial production and surveys of regional manufacturing this week — which will be scoured for hints on when the Fed might start tapering its stimulus, cutting the flow of cheap central bank money that has boosted market liquidity.
According to technical charts, Brent is expected to seek support at $107.40 while US oil may drop to $104.74, a Reuters market analyst said.
Both benchmarks logged their biggest daily percentage gain in a week on Friday following an unexpected strength in China trade data, which offered some hope that the country's economy might be stabilising after more than two years of slowing growth.
"We still have to be cautious when we look at the Chinese data. We definitely see what appears to represent a steadying, but one month's figures doesn't make a trend, so let's not get ahead of ourselves just yet," Spooner said.
China's oil imports rose to a record in July, although implied oil demand softened from a four-month high in June.
"The quality of the numbers out of China dictates we should still maintain caution for a while," Spooner added.
But worries that tensions in Egypt and Syria could spill over into Gulf oil producing countries and disrupt supplies are expected to support crude prices.
– Upstream