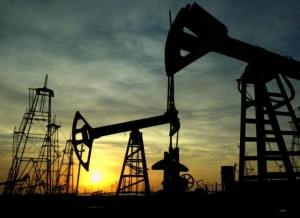 04 February 2013, News wire – Brent crude steadied above $116 per barrel on Monday, holding near a more than four-month high, as data from top consumers US and China reinforced a view that the global economy was headed for a modest uptick this year.
Positive US employment numbers and confirmation of a mild recovery in China, evidenced by purchasing manager surveys, allayed some concerns about weak fuel demand from the world's two biggest oil users, Reuters reported.
"We are now seeing a consistent story of moderate growth in the US and China, which is supportive of oil prices in general," the news wire quoted CMC Markets chief market analyst Ric Spooner in Sydney.
"This will probably be a week of consolidation."
Brent traded 14 cents lower at $116.62 per barrel early on Monday morning, holding near a four-and-a-half-month high of $117.07 reached on Friday. It has risen for three straight weeks.
US crude slipped 18 cents to $97.59 per barrel, after rising for eight straight weeks, the longest such winning streak since July to August 2004.
Brent's premium to US crude widened to above $19 per barrel on Friday, a level last seen in early January, on swelling inventories in Cushing, Oklahoma.
Traders expect stocks at Cushing to keep building as the Seaway pipeline, which had been expected to absorb some of those stocks, may not be able to run at full capacity until the second half of the year, Reuters stated.
"I won't be surprised to see (the widening differential) continue as the market is still adjusting for the fact that Seaway's (drawdown) won't be as much as anticipated," Spooner said.
The global economic outlook brightened considerably last week after US payrolls rose by 157,000 last month, with upward revisions for November and December, while the Institute for Supply Management said its index of national factory activity rose to its highest since April.
"The job market is healthier than we had previously thought," said Prestige Economics president Jason Schenker.
"The outlook is positive and one of increased growth in the year ahead."
According to Reuters, other purchasing manager surveys had showed that China's factories remained on track for a mild recovery, while the euro zone manufacturing sector, despite a contraction, had their best month in a year – suggesting the worst may be over.
Data on Sunday showed China's increasingly important services sector rose for the fourth straight month in January, though the slim increase added to evidence that the recovery remains a modest one.
Also underpinning oil prices were supply concerns stemming from rising tensions in the Middle East, the world's biggest source of crude.
A suicide bomber detonated a truck packed with explosives in the Iraqi city of Kirkuk on Sunday, killing at least 33 people. The blast was the third major attack in weeks in or near the multi-ethnic city of Arabs, Kurds and Turkmen, at the heart of a dispute between Iraq's central government and the autonomous Kurdistan region.
Meanwhile Iran, which is at a centre of a nuclear controversy that earned it stiff sanctions from the US and Europe, said on Sunday it was open to a US offer of direct talks on its nuclear programme.
It added that six world powers had suggested a new round of nuclear negotiations this month, but did not commit itself to either proposal.
In Beirut, President Bashar al-Assad accused Israel on Sunday of trying to destabilise Syria by attacking a military research base outside Damascus last week, and said Syria was able to confront "current threats …and aggression" against it.