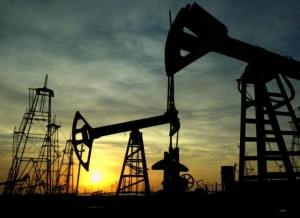 21 January 2013, News wire – Brent futures steadied below $112 per barrel on Monday as the oil markets cooled after last week's rally as economic worries and concerns of over-supply offset fears of renewed unrest in the Middle East after the Algerian crisis.
The International Energy Agency (IEA), which advises industrial nations on energy policy, said on Friday that the market was tighter than expected — though the IEA added it is too early to declare a return to the bull market. Analysts seemed to agree more with an assessment by the Organization of the Petroleum Exporting Countries (Opec) that supply was greater than demand.
"The IEA may have said the market is tighter, but the over-riding fundamental feeling in the market is that crude oil is over supplied in 2013," said Tony Nunan, an oil risk manager at Mitsubishi in Tokyo.
Front-month Brent futures slipped 21 cents to $111.68 per barrel early on Monday. US crude shed 25 cents to $95.31 per barrel after touching a four-month high last week.
Brent may trade in a range between $109-$112 per barrel this week, Nunan said.
Worry on the global economy and impact on fuel demand were renewed after consumer sentiment in the US dropped to the lowest in a year in January, as a result of the uncertainty surrounding the country's debt crisis.
That added to concern of weakness in the euro zone as well as sluggish growth in Japan's economy.
Demand worries were accentuated by Opec's report last week that indicated that oil supply will comfortably outstrip demand in the first half of 2013, even after an output cut by Saudi Arabia late last year.
The IEA said a rebound in China's demand and Saudi's production cut may tighten the market, but added it was too soon to be concerned about that.
The US Energy Information Administration (EIA) said earlier this month that it expects US crude production to rise by the largest amount on record in 2013.
"This confirms our view that the upward bias to US supply growth makes it a new source of uncertainty," Deutsche Bank analysts said in a report.
Unrest in the Middle East, the world's biggest source of crude supply, supported prices.
World attention last week was focussed on an Islamic militant attack on an Algerian gas field, which claimed 80 lives of Western hostages and militants.
Around 30 foreigners – including American, British, French, Japanese, Norwegian and Romanian citizens – are among those missing or confirmed dead after one of the worst international hostage crises in decades.
"The crisis underscores the fact that the Middle East is no safer now," said Nunan.
"There are huge facilities that could be targets, although on the positive side, it could lead to a beef-up in security."
Late last week, Libya rushed to beef up security at itsoil fields and energy companies were considering similar measures in Egypt as Islamist militants threatened to attack new installations in north Africa.