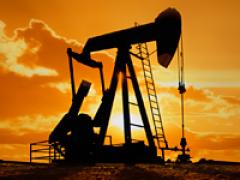 23 July 2013, News Wires – Brent crude futures hovered above $108 on Tuesday, buoyed by a weaker dollar as investors waited for US crude inventory data for further clues on the outlook for demand in the world's largest oil consumer.
Threats to supply in the Middle East and North Africa also supported prices, with new clashes in Egypt and a halt in oil exports from eastern Libya after protests.
Brent crude oil futures had gained 10 cents to $108.25 a barrel early on Tuesday.
US crude increased by 11 cents to $107.05 after pulling back sharply on Monday from last week's 16-month high as traders sold to lock in profits.
"There hasn't been much change in the oil market this morning and it is holding firm. One aspect of that is the US dollar which is clinging on to losses, together with the fact that the market is waiting for more insight," said Ric Spooner, chief market analyst at CMC Markets.
The dollar index, which tracks the unit's performance against a basket of major currencies, stood around one-month lows following a 0.5% fall on Monday. A weaker greenback makes dollar-priced oil cheaper for holders of other currencies.
"The US production and inventory figures are going to be very interesting this week as the market is looking for gasoline refinery runs to continue improving and for crude oil inventories being drawn down," Spooner said.
US commercial crude stockpiles likely fell for the fourth straight week, a Reuters poll of seven analysts showed on Monday.
The poll, taken before weekly inventory reports from the American Petroleum Institute (API) on Tuesday and the US Department of Energy's Energy Information Administration (EIA) on Wednesday, forecast that crude stocks fell 2.4 million barrels on average in the week ended 19 July.
Europe's benchmark Brent crude kept its premium over US West Texas Intermediate, with the September CL-LCO1=R contract trading $1.20 higher than its US equivalent, after both front-month crude benchmark contracts converged earlier this week.
But providing some upside to US oil prices, home prices surged to a five-year high, suggesting the housing market recovery remained on course.
Protesters demanding jobs closed off the eastern Libyan port of Zueitina for a sixth day on Monday, extending a halt in oil exports, according to a senior oil industry source and to one of the demonstrators.
Zueitina Oil Company pumps between 60,000 and 70,000 barrels per day, but its terminal has the capacity to handle about 20% of Libya's crude exports.
Also increasing supply risks, the family of Egypt's ousted Islamist president said on Monday it would take legal action against the army as his supporters and opponents clashed in street battles in central Cairo.
Any Middle East conflict raises worries of disruption to oil-producing areas or shipments, although none has taken place due to the Egyptian crisis so far.