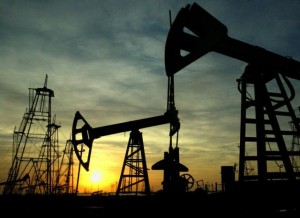 22 March 2013, London – UK premium crude, the Brent, was steady above $108 per barrel on Thursday as China manufacturing data pointed to a better fuel demand outlook in the world's second largest oil user.
The development in China offset lingering worries in the euro zone about Cyprus's woes.
According to Reuters, oil held onto gains made in the previous session after data showed growth in China's vast manufacturing sector picked up in March, implying that the second largest economy is still on track for gradual growth recovery. The data also pushed Asian equities and base metals higher, the news wire said.
Brent crude for May delivery edged down 11 cents to $108.61 per barrel by Thursday morning. US crude for May was at $93.23, down 27 cents.
"China's growth at 10% is amazing, growth at 8% is quite strong, but China growth at 6% is still a lot better than any other developed country out there," Reuters quoted Houston-based Oil Outlooks and Opinions president Carl Larry as saying.
China's manufacturing sector growth in March, as shown in a preliminary survey of factory managers on Thursday, pointed towards solid but not spectacular first-quarter growth in the world's second-largest economy.
The HSBC Purchasing Managers' Index for March revived to 51.7 in March from 50.4 in February, but remained below a two-year high of 52.3 reached at the beginning of the year.
The reading is consistent with year-on-year gross domestic product growth of around 8%, according to a Credit Agricole-CIB analyst, above the 7.5% GDP growth target for 2013 released at the annual legislative session this month.
In the euro zone, Cyprus continued to put investors on edge as it scrambled to avert a meltdown. The Mediterranean island is considering nationalising pension funds and ordered banks to stay shut until next week after it rejected the terms of a European Union bailout and turned to Russia for aid.
"The impact on oil is not direct to demand or supply, but more to the point of investors' money," Larry said, adding that bumps along the European Union's road to recovery had made investors wary of riskier assets such as commodities.
US crude inventories also drew down for the first in nine weeks as imports fell, weekly data showed.
Stockpiles dropped by a surprise 1.31 million barrels in the week to 15 March, compared with analysts' expectations for a rise of 2 million barrels.