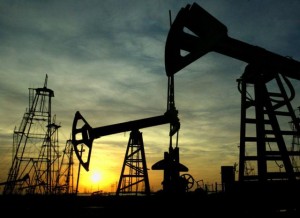 02 April 2013, News Wires – Bent crude steadied under $111 a barrel on Tuesday, supported by prospects of stronger appetite in Asia but hurt by concerns over the pace of economic recovery in top consumer the US.
Saudi Arabia's Oil Minister, Ali-Naimi, on Monday said he expected to see a recovery in demand for the kingdom's crude in Asia but stopped short of quantifying the expansion.
China, the world's second-largest oil consumer, imported 1.08 million barrels a day of crude from Saudi Arabia in 2012, up more than 7% from the previous years.
"Fundamentally China is now on a massive drive to expand its refining capacity, and with that comes expansion to oil-related infrastructure like pipelines, storage tanks … so it is only logical to see their demand for oil rise as well," said Tony Nunan, a risk manager at Mitsubishi Corporation in Tokyo.
"On top of all that Naimi also knows that his crudes are reasonably priced, and that is another reason why he is anticipating demand for Saudi crudes to go up."
Brent crude for May delivery was down 22 cents at $110.86 a barrel early on Tuesday, while US crude fell 19 cents to $96.88 a barrel.
But investors anticipate more downside pressure on oil markets after disappointing US factory data hinted at flagging economic momentum.
"You see the US economy settling into a long hard grind of moderate growth of around 1 to 1.5%, growth in previous recoveries was closer to 3.5%," said Ric Spooner, chief market analyst at CMC Markets, in Sydney.
"With this kind of growth, the US is going to struggle to bring down unemployment which is a real drag on the economy."
As ExxonMobil continued the cleanup of an oil spill in Arkansas, investors expected pressure on the US crude benchmark due to anticipated inventory buildup in the US Midwest.
ExxonMobils's Pegasus pipeline, which can carry more than 90,000 bpd of crude to Texas from Illinois, is used to supply US Gulf Coast refineries.
"Any kind of bottleneck will cause weakness in the mid continent, so you could see some temporary weakness in WTI," Nunan said.
"But this is also the time when US refineries are starting to ramp up in preparation for the gasoline season."
A Reuters poll showed that US commercial crude inventories were forecasted to have risen by 2.3 million barrels, while refinery utilisation was expected to have expanded by 0.5 percentage points from the previous weeks' level of 85.7% of capacity.