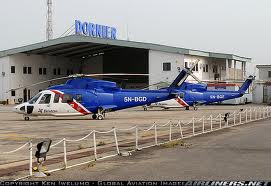 15 July 2013, News Wires – US helicopter owner, Bristow Group is getting more cash to plough into its offshore and search-and-rescue, SAR, operations after selling its half of a trio of companies.
The Texan has sold off its 50% stake in FB Heliservices , FB Leasing and FBS to the owner of the other half, FR Aviation Group. The FB entities are mainly involved in pilot training, maintenance and the support of government agencies.
The deal has a value of £74 million ($110 million) which Bristow said it would utilise to "redeploy capital toward investments in (its) core offshore helicopter transport and civilian SAR services".
In April Bristow landed a $2.5 billion contract from the UK Government to provide civilian SAR services for a decade.
The offshore services stalwart is to pump around $1 billion into building 22 new craft for the contract which is set to begin in April 2015.
There will be a two-year period of phasing-in Bristow's services as the UK relinquishes control of civilian land and sea SAR services from the RAF and Royal Navy, which have ageing fleets.
The helicopter owned put the value of the deal at some $2.5 billion with the UK's Department of Transport saying it is £1.6 billion ($2.43 billion).
Bristow will put 11 Sikorsky S-92s and 11 AugustaWestland AW189s on the contract with two craft in each of 10 bases around the UK and a further two to be used for training.
Two Sikorsky craft will be based at each of Stornoway, Sumburgh, Newquay, Caernarfon and Humberside with two AugustaWestlands at each of Lee on Solent, Prestwick, St Athan, Inverness and Manston.
– Upstream.