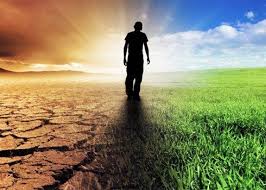 04 June 2018, News Wires – Britain should force large companies and assets owners such as pension funds to report their exposure to climate risks by 2022 at the latest, a cross-party group of lawmakers said in a report published on Monday.
Concerns in the investment community that assets are being mispriced because climate risk is not being factored into financial reporting have prompted demand for more transparent climate-related financial information.
Think-tank Climate Tracker has warned that trillions of dollars are at risk globally due to so-called stranded assets, which include oil and gas reserves, that cannot be burnt if global climate targets are to be met.
"Climate change poses financial risks to a range of investments – from food and farming, to infrastructure, construction and insurance liability," Mary Creagh, chair of the Environment Audit Committee said in a statement published with the group's report.
"The low-carbon transition also presents exciting opportunities in clean energy, transport and tech that could benefit UK businesses," she said.
The report said the government has encouraged publicly listed companies to report climate risk but said a voluntary approach is ineffective.
"The government should make climate risk reporting mandatory on a 'comply or explain' basis by 2022," the report said.
There is growing international momentum behind moves to encourage financial reporting on sustainability.
The European Bank for Reconstruction and Development last week published guidance for companies reporting on the physical impact of climate change in their financial results.