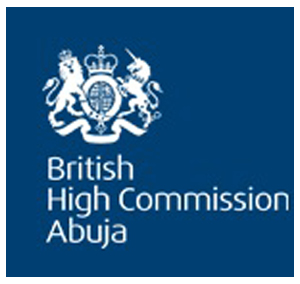 07 March 2013, Lagos – The British High Commission in conjunction with ACIOE and UK Trade and Investment, UKTI, is putting together a two-day Business to Business Networking event for the Oil & Gas, Real Estate, Construction, Agriculture and Retail Industry sectors in Nigeria.
The event holds on the 7th and 8th of March 2013 at the Four Points Hotel, Lagos.
A statement by theTrade Development Manager of the British High Commission, Judy Melifonwu, said the UK-Nigeria Small and Medium Sized Enterprise, SME, project is an exciting project that is being organised by UK Trade and Investment and the Nigerian Ministry of Trade and Investment to partner UK and Nigerian small businesses to help them gain access to opportunities in Nigeria and the UK.
The project links UK businesses in every industry with validated business opportunities being offered by multinational organisations in Nigeria and potential partnership opportunities.
"This is the perfect occasion for companies interested in internationalising their operations and accessing the vast potential in the African market to do so through a regulated platform with support from reputable government organisations," the statement said.
It added that the sectors being focused on have been strategically chosen on the basis of current market trends in Nigeria. In the oil and gas sector with current focus now on building the local content, the programme offers SMEs in the oil and gas sector the opportunity to develop in line with current global best practice, the statemenmt said.
The statement further read: "In the Agriuclture industry, there are tremendous opportunities in research, training, showcasing agric products, packaging, services and food security, and with a growing population of 160 million people, this provides an amazing opportunity for strategic partnerships.
"There is therefore a great demand by Nigerian famers/Agribusinesses to understand more about how they can garner media attention for their products in the UK and also attract the attention of UK/Nigerian based buyers.
"Africa, specifically Nigeria, is currently enjoying dynamic economic expansion with GDP growth of more than 5% per annum. This growth is expected to attract more foreign direct investment interest from occupiers, developers and investors in the real estate and construction sector".