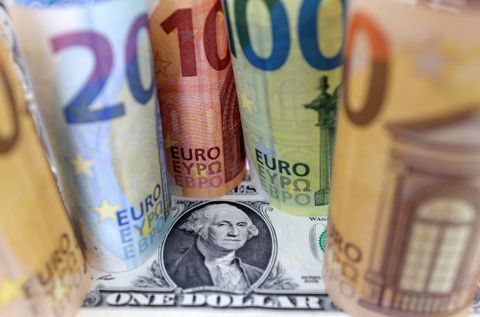 Singapore — Deutsche Bank said on Wednesday that it no longer thinks the British pound is attractive in the short-term after a rally that has lifted sterling to around its highest in a year.
Sterling has risen around 22% since crashing to a record low against the dollar of $1.0327 in September last year, including a 4.4% rise in 2023. It last traded just below a one-year high at $1.262.
"Having been bullish on the pound since the start of the year, we no longer think the pound presents attractive risk-reward in the short term," Deutsche strategist Shreyas Gopal said in a note on Wednesday.
Deutsche said it was closing out its bet on the pound versus the dollar, saying "a lot of the domestic good news for the UK is now in the price".
It also said Thursday's Bank of England meeting holds the potential for a "dovish surprise". Traders expect the BoE to raise rates by 25 basis points but Deutsche said some dissenters could vote for a rate cut.
*Rae Wee; Editing: Edwina Gibbs – Reuters
Follow us on twitter