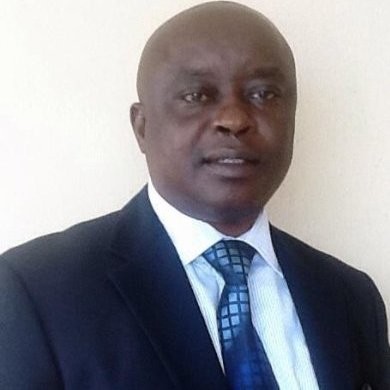 Mkpoikana Udoma
Port Harcourt — As President Muhammadu Buhari bows out from office in few days' time, having governed the country in the last eight years, an expert has said that the President has done well for the the nation's oil and gas sector.
The Principal and Chief Executive Officer of Petroleum Training Institute, Effurun Warri, Dr. Henry Adimula, particularly commended President Buhari on the passage of the Petroleum Industry Act, saying that the PIA has opened up massive opportunities for the oil and gas industry.
Adimula stated that the PIA should be celebrated because it has entrusted the management of oil facilities into the hands of host communities.
The academic also applauded the outgoing President Buhari-led administration on the declaration of the year 2020-2030 as the decade of gas, saying that with gas being a cleaner fuel, Nigeria was at the same pace with the rest of the world.
"The (Buhari) administration has done well, and I think that one thing we can be proud of is that this administration has been able to achieve the passage of the Petroleum Industry Act and that has open up a lot of opportunities for the industry and the host communities; the PIA also is what the government is using now to attract a lot of investment in the industry.
"Apart from the PIA, before now we have heard several other policies like the pronouncement of this decade as the decade of gas. Yes, gas is a cleaner fuel and a conventional petroleum product, and that also is standing with the desire of the country to become greener, to make our environment better, and that means also we are moving in the same direction with the rest of the world.
"So that is a very good policy also, so the government has come with several other policies that had put the industry and the economy in a much better position today.
"Another reason the PIA should be celebrated is entrusting the management of some of these things to the host communities themselves, so that when you have a say in the industry, now you are better able to protect that facility. So, in terms of that, we can do a lot differently."
On the 3percent operating cost allocated in the PIA allocation to host communities, the PTI boss said it was commendable development, especially since there is always room for amendment of the law.
"Well, I believe that whatever is assigned to the communities is for the development of the community and should be considered as a step in the right direction. It is quite commendable. It is better than when we didn't have anything, so it is a very good one.
"But I think what we should do is to use the 3percent well, so that by the time we use it judiciously and people see the result, we can then ask for more or to ask for an amendment of the Act. Every law is not perfect and as we uphold the law, if there are needs to amend, then we can move to have it modified."
Follow us on twitter