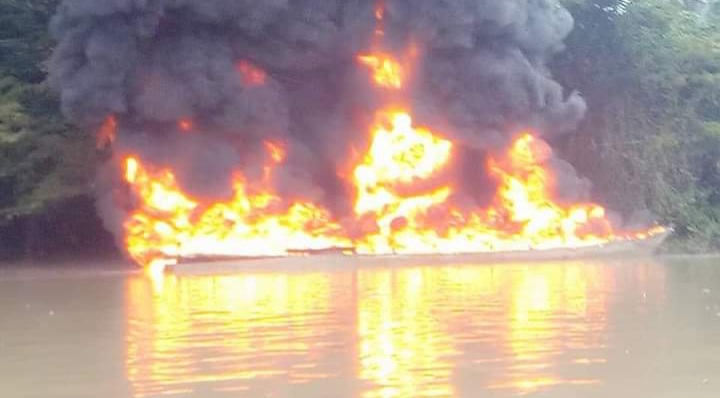 *Tasks government on environmentally friendly means of dealing with oil thieves
Mkpoikana Udoma
Port Harcourt — An Environmentalist, Mr Morris Alagoa, has lamented over the negative practice of burning suspected stolen crude and illegal bunkering vessels, by security agencies.
Alagoa who is the Project Officer and Head, Niger Delta Resource Centre, Envrionemental Rights Action, said currently a vessel with suspected stolen products, razed by security agents was burning in Ossiama Creek, Southern Ijaw Local Government Area of Bayelsa State.
The Environmental Advocate lamented that the crude method of destroying suspected stolen crude and vessels was further adding to the already degraded Niger environment, especially in Bayelsa State.
He explained that the thick black smoke and flames release from the crude way of burning suspected solen products was harming the environment.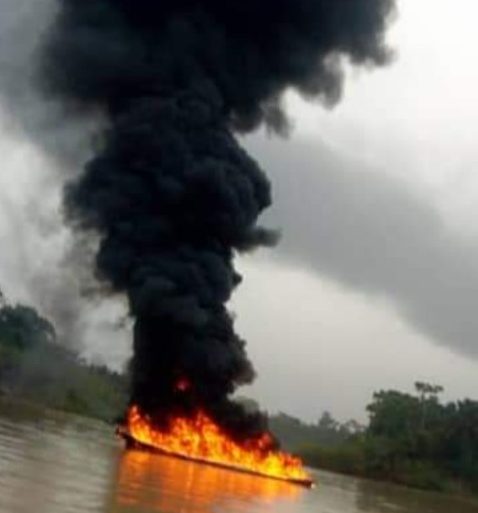 He charged the relevant government authorities to look for alternative and environmentally friendly means of dealing with oil thieves.
"Those given surveillance contract should look for a better way of getting this matter sorted out rather than going ahead to further degrade the environment in the Niger Delta; especially Bayelsa State.
"Such flames sending thick and dark columns of smoke into the atmosphere does go off easily; until what is fueling the fire gets exhausted. So, they burn for hours, polluting the air and water.
"The Federal government should work out modalities to ensure this negative environmental practice by crude oil and gas surveillance contractors is halted and a more secure and environmentally friendly methods are applied when dealing with the "small Oil thieves"; as the big thieves are at the export terminals and that includes government officials, security agencies and the oil companies themselves; undervaluing exported quantities.
"Yes, government officials, security agencies and oil companies have been fingered, as being part of the big oil thieves at export terminals. While they are scooping the oil with drums, the small thieves in the Creeks are doing same with table spoons. However, none of the thieves, big or small; is justified here. A thief is a Thief."