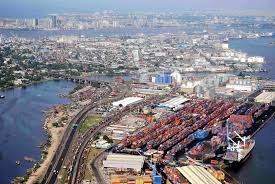 Michael James
04 August 2017, Sweetcrude, Lagos — The Nigerian Maritime Administration and Safety Agency (NIMASA) has introduced New NIMASA Cabotage Compliance Strategy (NCCS) towards the actualization of a successful coastal and inland trade regime.
This is in continuation of the agency quest to ensure full implementation of the Cabotage Act, 2003 for the benefits of Nigerians.
Speaking with newsmen recently, Dr. Dakuku Peterside, the NIMASA Director General disclosed that the Agency came up with NCCS in order to secure jobs for qualified Nigerians in the maritime sector.
The NIMASA DG stated further that with the NCCS regime, the Agency shall no longer consider applications for grant of waiver on manning for prescribed categories of officers in vessels engaged in Cabotage trade.
In his words "the era of foreigners taking over jobs that Nigerians are qualified for in the maritime sector is over. The NCCS will point a new direction to our Cabotage regime as the Agency will no longer consider the application for grant of waiver on manning requirements for vessels engaged in coastal trade with regards to the 2nd officer, 2nd engineer, 2nd mate down to able seamen, ratings and stewards".
The NIMASA DG also pointed out that special applications for Captains, Chief Engineers, Chief Officers, First Mate in the absence of qualified Nigerians shall be considered on merit, but on the condition that such organization will make a plan to train a Nigerian and put in place a transition plan to ensure that the Nigerian takes over the job within one year.
He said that the whole essence of this was to ensure that Nigerians are not deprived of the jobs due them on showing requisite qualifications for the job.
Dr. Peterside used the opportunity to assure stakeholders that the Agency will continue to work closely with them, adding that NIMASA will continue to support and promote indigenous participation in the Nigerian maritime sector.
The NIMASA DG also called on all relevant government Agencies and International Oil Companies (IOCs) to collaborate with the Agency in order to harness the opportunities available in the nation's maritime space.