29 November 2015, Lagos — The falling oil prices in the international markets have made it imperative for Nigeria, Africa 's biggest producer of the product, to explore untapped industries to revive the economy.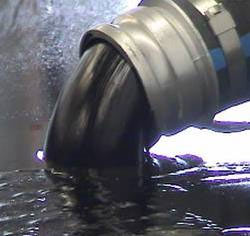 This is the view of international market watcher, First Bank of Nigeria Capital (FBN Capital), an entity of one of the country's leading financial institutions.
It recommended a major focus on the mining sector.
"The slide in the oil price and the exposure of Nigeria's Achilles heel has reinforced the need for economic diversification. For economic development in many emerging markets, mineral resources are the bedrock for industrialization," FBN Capital stated on Thursday.
The firm pointed out the President Muhammadu Buhari-led administration had listed solid minerals as one of its priority sectors.
Based on data from the Nigerian Extractive Industries and Transparency Initiative (NEITI) there are over 40 different solid mineral deposits across Nigeria, which are hugely untapped, prompting the private sector to urge the government to invest more in geoscience data gathering, as bankable data was a key driver for investors.