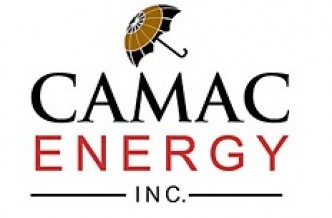 KUNLE KALEJAYE 10 September 2014, Sweetcrude, Lagos – CAMAC Energy, an independent oil and gas exploration and production company focused on energy resources in Africa, has announced that its wholly owned subsidiary, CAMAC Petroleum Limited, has entered into a credit facility with Zenith Bank Plc for a five-year senior secured term loan providing initial borrowing capacity of up to $100 million.

The company said in a statement that the term loan will bear interest at the rate of LIBOR plus 7.5%, subject to a floor of 9.5% with the security package for the term loan facility to include a legal charge over OMLs 120 and 121 and an assignment of proceeds from oil sales.

It said proceeds from the term loan facility will be used for the further expansion and development of OMLs 120 and 121
offshore Nigeria, including the Oyo Field.
CAMAC Energy's Senior Vice President and Chief Financial Officer,  Earl W. McNiel, said "This new credit facility provides CAMAC Energy flexible funding at a reasonable cost to continue development of the Oyo Field.

"The dramatic increases in production and cash flow we expect to achieve at Oyo will drive near-term growth and enable us to
pursue our high-impact exploration program."


CAMAC Energy asset portfolio consists of nine licenses across four countries, including current production and other projects offshore Nigeria.