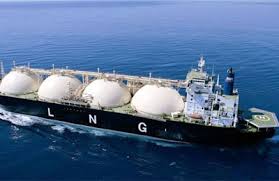 02 August 2017, Sweetcrude, Lagos – Cameroon plans to begin exporting liquefied natural gas, LNG, later this year using a newly designed offshore plant that analysts say could slash production costs and unlock African reserves not previously considered economically viable.
West and Central Africa's Gulf of Guinea has seen a wave of new oil and gas exploration, particularly since Tullow Oil discovered Ghana's huge Jubilee gas field in 2007. But the cost of pipelines and onshore liquefaction facilities means that relatively few gas finds have been developed.
However, a new technology has the potential to boost West and Central Africa's efforts to exploit its vast gas resources by allowing smaller plants to ship gas from less accessible fields.
A specialised vessel owned by Golar LNG will dock offshore Cameroon's Atlantic coast in the coming weeks for testing. It will liquefy natural gas produced in nearby offshore fields for shipment directly overseas. Russia's Gazprom has the rights to ship the gas to customers in Asia, Europe or South America.
"Deploying offshore liquefaction facilities bypasses some of the difficulties associated with building infrastructure onshore. Sometimes, offshore is simply easier," said Jean-Baptiste Bouzard, the sub-Saharan analyst at Wood Mackenzie.
In sub-Saharan Africa, Nigeria, Equatorial Guinea and Angola already export over 20 million tonnes each year of LNG, mainly to Europe and Asia. But those kinds of onshore facilities, which require large refrigeration units and storage tanks that take up acres of land, can be prohibitively expensive.
The dominance of cheap diesel and fuel oil in the region's domestic power markets also hindered the exploitation of reserves.