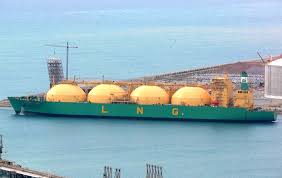 17 April 2014, News Wires – Canadian regulators approved a 25-year liquefied natural gas export license on Wednesday for the Triton LNG project backed by AltaGas and Japan's Idemitsu Kosan, according to a report.
It was the latest project to get the OK among a number of planned liquefaction proposals for Canada's West Coast.
The National Energy Board said the Triton project has been approved to liquefy and ship about 320 million cubic feet per day of gas from a planned floating LNG facility whose site has not yet been chosen, Reuters reported.
The approval follows applications from other would-be projects such as the Kitimat LNG plant planned by Chevron and Apache.
The projects are looking to take gas from Western Canada's massive shale fields to high-paying Asian markets, though none have yet been approved by their backers.
Eight planned LNG facilities have now been granted export licenses.
– Upstream