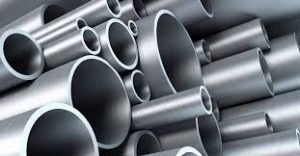 03 August 2018, Ottawa — Canadian exports hit a record high in June, cutting the country's trade deficit to its lowest in 17 months, although U.S. metals tariffs slashed shipments of steel, Statistics Canada said on Friday.
The June deficit of C$626 million ($482 million) – the lowest since the C$485 shortfall recorded in January 2017 – was far smaller than the C$2.30 billion predicted by analysts in a Reuters poll.
The cheery data obscured a 36.8 percent drop in steel exports to the United States after President Donald Trump imposed a 25 percent tariff at the end of May. Canada is the largest single supplier of steel to the United States, where some companies are complaining about increased prices.
The unexpectedly strong overall performance boosted market expectations that the Bank of Canada could hike interest rates next month. The central bank has raised rates four times since the middle of last year as the economy has strengthened.
Exports jumped by 4.1 percent from May to C$50.70 billion on higher shipments of energy products and aircraft, in particular business jets. The advance was the greatest since a 4.8 percent leap seen in November 2016.
Second-quarter exports rose by 6.0 percent from the first, the greatest such gain in 10 years. In volume terms, exports grew 2.1 percent.
"The data will have markets adding a bit of weight to the odds for a September hike, or at a minimum, gaining even more confidence about one in October," said Avery Shenfeld, chief economist at CIBC Economics.
The Bank of Canada – which announces its next rate decision on Sept 5 – has expressed concern about the potential damage from a trade war with the United States.
The value of steel shipments fell to C$536.8 million in June from May while exports of aluminum to the United States, subject to a 10 percent tariff, dropped 7.0 percent to C$851.2 million.
Unlike the overall data, the figures for steel and aluminum were not adjusted for seasonality. Exports of both metals had risen significantly in the months leading up to the tariffs as industries stockpiled supplies.
Analysts, who say the damage will be much greater if Trump goes ahead with a threat to impose tariffs on autos, did not appear too worried on Friday.
"The fact that we can have such a strong print with the metals tariffs dragging on things illustrates they are going to have a marginal impact on the Canadian economy," said Andrew Kelvin, senior rates strategist at TD Securities.
The Canadian dollar was little changed at C$1.3001, or 76.92 U.S. cents.
Imports fell 0.2 percent on lower volumes of energy products. A number of Canadian refineries that had been shut down in April and May resumed production in June, cutting the demand for foreign gasoline and diesel fuel.
The data underscored the importance to Canada of the United States, which took 73.0 percent of all Canadian goods exports in June. Exports rose 2.5 percent to a new record while imports edged up 0.3 percent.
As a result, the trade surplus with the United States grew to C$4.12 billion in June from C$3.33 billion in May.