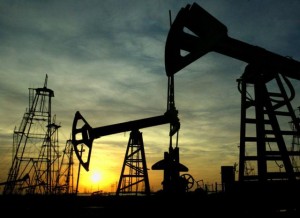 22 August 2013, News Wires – Canadian junior Eco (Atlantic) Oil & Gas will now be looking for conventional resources in and off Namibia after winning approval from authorities on a licence.
The Toronto-headquartered player will also now, however, relinquish a coalbed methane exploration licence in the wake of the new award.
Eco already had the right to explore for CBM and shale gas in Skeleton Coast licence 31, which has been named Daniel. The licence extends across the onshore Huab basin and offshore Walvis basin and takes in blocks 2114, 2013B and 2014B.
Now the country's Ministry of Mines & Energy has given final approval for the inclusion of all oil and gas rights in the licence.
In return, Eco is to relinquish the CBM exploration licence 32 on Block 2418 onshore Namibia.
Chief operating officer Colin Kinley said on Thursday: "The offshore section of Daniel is near shore. However, it has good cover and is on trend with the slope and direction of the source rock, proven in the last two wells drilled by [Brazilian independent] HRT in the basin.
"The drilling of the Toscanini well four decades ago on the beach section of this block, based on visible oil shows, seems to be consistent with our evaluation of the block.
"This oil presence was the basis for wild cat drilling of the Toscanini well, and our oil slick study with Fugro further defines oil presence in the basin and the prospectivity on the Daniel new offshore section of the block.
"We believe further work on the offshore section of this block will prove consistently prospective."
Eco originally had a licence to explore for CBM on and off Namibia but late last year won approval to extend the licence to also include shale gas.
"Approval was also granted to amend the work programme to include a detailed exploratory well on each of the two blocks by 2015 instead of 2012, which will analyse gas content and economic potential in both the coal and the shale," the company said in October.
– Upstream