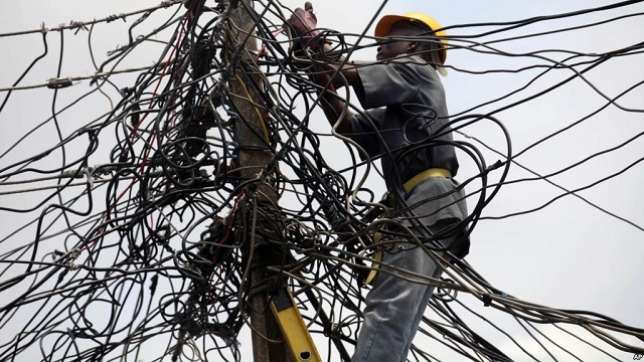 *Warns DisCos against unionism
OpeOluwani Akintayo
10 September 2018, Sweetcrude, Lagos — Electricity Distribution Companies, DisCos, have been ordered by the Nigerian Electricity Regulatory Commission, NERC, to refund money collected from unmetered customers under the scrapped Credit Advanced Payment for Metering Implementation, CAPMI.
The order was given in a communique issued at the end of a meeting held with DisCos last week.
According to the communique sent to SweetcrudeReports, NERC re-emphasized need to uphold customer service standards especially as it relates to refund of monies collected from customers for meters under the scrapped scheme.
The Discos were also directed to publish a reminder in any two national newspapers that customers who paid for CAMPI yet unmetered should come for refund with details of payment.
NERC also said it received a report that some Maximum Demand, MD customers are still unmetered in spite of its order, and further directed that DisCos should report on the current status especially as it relates on energy theft and compliance.
"The Electricity Distribution Companies are to pay attention to MD Meters within their franchise being bypassed/compromised. Smart technologies should be deployed in appropriate areas going forward.
The meeting raised concern with non-compliance of the Discos with the estimated billing methodology, disregard for safety standards and the poor state of the Forum Offices as well as their large backlog of unresolved cases.
The then meeting resolved that DisCos should ensure that estimated bills are kept within reasonable levels according to the methodology even before the Meter Asset Provider, MAP regulation and capping regulation come into full effect.
NERC said it encourages interrelationships between DisCos but activities of Association of Nigerian Electricity Distributors, ANED were discouraged.
The meeting agreed that "henceforth the legal counsel of the Electricity Distribution Companies representing ANED, should never in whatsoever way interfere with the policy directives or regulatory pronouncements made either by the Honorable Minister of Power or the Commission. That no unwarranted remark should be made by ANED representatives against the person of the Honorable Minister, NERC Chairman or against any of the NERC Commissioner going forward".
A strict adherence to contract agreement signed by the NERC's licensees (Discos) was re-echoed as the only binding legal entity that should form the continued relationship between the commission and DisCos.
Follow us on twitter