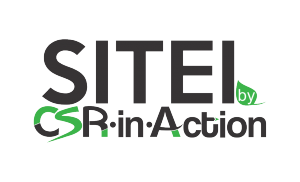 Lagos — Government agencies, investors, retailers, final users, and local community members have attended the 11th Sustainability in the Extractive Industries, SITEI, Conference.
SITEI is organised by CSR-in-Action Consulting (an international sustainability-focused firm with offices in ThunderBay, Ontario, Canada and Lagos, Nigeria), in collaboration with the Ministry of Petroleum Resources, Ministry of Mines and Steel Development, Ministry of Environment, Nigeria Extractive Industries Transparency Initiative, Ford Foundation, and Zenera Consulting.
With the theme, "Holistic Inclusion in The Extractive Industries", the conference sought to explore the possible reforms in critical sectors, with a focus on how the rights of suppliers, women, youth, business, and communities' interests are advanced.
Stakeholders in the extractive industries are becoming increasingly aware of the need for the industries to demonstrate more structured action and transparency on environmental, social and governance (ESG) issues and CSR-in-Action has been a frontliner for years in facilitating sustainability through advocacy, training, and consultancy.
According to Bekeme Olowola, Chief Executive, CSR-in-Action, and convener of SITEI, "Equity was the principal consideration whilst developing the theme and thrust of this conference as we sought to examine how key stakeholders can benefit from the wealth of opportunities present or that may be created within the extractive industries. The conference is designed to meet the need to develop a safe space for these critical discussions, and we are convinced this event has taken the subregion one step closer to providing the solutions to the issues faced in the sector."
The conference featured other notable industry experts such as Idris Musa, Director General/Chief Executive, Nigeria Oil Spill Detection and Response Agency, NOSDRA; Alero Onosode, Chair, Diversity Social Working Group, The Nigerian Content Development and Monitoring Board, NCDMB; Olayinka Mubarak, Group Head, Solid Minerals & Metals, Bank of Industry; and Ifeoma Uz'Okpala, Group Head, ESG and Other Non-Financial Risks, Bank of Industry.
Other participating dignitaries included Victoria Ibezim-Ohaeri, Executive Director, SpacesForChange, and Hon. Dr. Okezie Kelechukwu, Executive Director, Neighborhood Environment Watch Foundation, who participated in panel discussions during the conference.
Meka Olowola, Chairman, SITEI Organising Committee, while expressing his appreciation for the support the conference received from industry stakeholders, organisations and individuals said, "The SITEI conference has continued to yield tangible all-year-round impacts in the extractive industries. We've seen it birth initiatives such as the Community Engagement Standards, which was developed to ensure smooth and effective interactions between oil and gas companies and their host communities; Earth Woman Documentary, which was created to highlight the plight of women in extractive communities; The Corporate Sustainable Investor Report (CSIR); and the Community and Human Rights awards."
The conversations closed with panelists and speakers advising companies looking to begin their ESG journey to utilize resources such as the Organization for Economic Co-operation and Development (OECD) Standards, United Nations Global Compact (UNGC) and the CSR-in-Action Community Engagement Standards (CES).
"We look forward to deepening our commitment to inclusion during the second phase of the SITEI Earth Women program, and extending this to more underserved communities in Africa and Canada", Olowola added.
Follow us on twitter