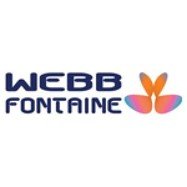 Vincent Toritseju
07 May 2018, Sweetcrude, Lagos — LICENSED Customs agents operating at the nation's seaports have lamented delays in cargo clearance due to recurring technical hitches and network failure associated with the new Customs automation platform known as the Nigeria Customs Integrated System (NICIS) II.
One of the agents, Osita Chukwu, who spoke with newsmen in Lagos, said delays are experienced in registering relevant data and in the issuance of the password by Customs.
Osita accused Webb Fontaine, the information technology service provider of the Nigeria Customs Service of inefficiency.
He said, "There are lots of encumbrances in the new Customs automated cargo clearance. For now, nothing is going on as we expected. Customs have migrated from the old NICIS platform and brought the new one but it is not going how it should go as a result of constant network failure.
"There should be competition between Web Fontaine and other service providers. It should not just be them alone. Webb Fontaine is just ripping off Customs and they are not doing the job well. We have been experiencing network failure since the platform started," he said.
Speaking in a separate interview, Public Relations Officer, Tin Can Island Port Command of the Nigeria Customs Service, Uche Ejesieme, said the technical challenges being experienced in the NICIS II implementation were beyond Customs.
He said, "There is always a natural teething problem usually with this kind of migration. The challenges are ranging from network issues to some technical issues but the good thing is that our technical partner, Webb Fontaine is working with the implementation team round the clock to make sure that whatever challenges that arise in the implementation is always nipped in the bud.
"Agreed there are bound to be challenges but we did not expect that it will just roll out and be perfect but in no distant time everything will fizzle out. When we had ASYCUDA (Automated System for Customs Data) and the other NICIS, there were equally challenges but we were able to overcome it."
Ejesieme added that the implementation of the NICIS II platform has helped increase the command's revenue collection.
"NICIS II has increased our revenue. For the first quarter, we had N76 billion and in just April, we had N28.4 billion which has never happen in the history of Tin Can despite the fact that this period of the year is always synonymous with a low volume of trade," he said.
NICIS II is an upgrade of NICIS, which Customs said has more efficient and functional capabilities to facilitate quick cargo clearance, boost revenue collection and increase compliance level for cargo declaration.