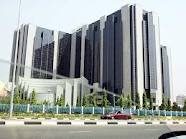 18 August 2013, ABUJA — There appears to be a new latitude for entrepreneurs in the country as the Central Bank of Nigeria, CBN, yesterday, launched a N220 billion Micro, Small and Medium Enterprises, MSMEs, fund to provide the much needed capital for that sub-sector of the economy.
Governor of the CBN, Mallam Sanusi Lamido Sanusi, said at the 7th MSME financing conference and D-8 workshop, in Abuja, that the fund would address challenges of access to capital operators in the sub-sector were facing currently.
According to him, loans will be given to entrepreneurs at nine percent interest rate and at a much longer term than what deposit money banks offer currently.
His words: "The CBN is presenting for launch today the N220Billion Micro, Small and Medium Enterprises Development Fund.
"The fund is designed to further enhance access to finance by MSMEs with the following major objectives; provide wholesale financing windows for participating financial institutions; improve the capacity of the PFIs to meet credit needs of MSMEs; provide funds at reduced cost to PFIs; enhance access of women entrepreneurs to finance by allocating 60 per cent of the Fund to them; improve access of NGOs/MFIs to finance.
"The fund is one of the element o the Micro Finance policy of the country which was launch in 2005″.
"We got the Micro Finance bank, which are strong, and capable to handing such fund after we have done competency requirement test on them, which we are now confident that we can inject such fund to the Micro Finance Banks".
Mal. Sanusi indicated that the agricultural sector would also benefit from the fund , as according to him, part of money would be channeled into addressing the problem of post-harvest loss, especially among small farmers.
He disclosed that a large portion of the money would be given to women entrepreneurs to enhance their productivity.
The apex bank's boss argued, "the successful intermediation of the financial sector Sanusi said lies in the financial market to integrate the micro entrepreneurs, with low income earners, farmers, artisans into the financial system to improve the effectiveness of the policy".
He revealed "in 2012 Nigeria had about 8million MSMEs employing about 42.4million people and contributing about 46.5 per cent of nominal GDP," but regretted, "in 2012 commercial bank loans to SMEs dropped at an exponential rate. Analysis of the annual trend in the share of commercial bank credit to small scale industries indicates a decline of about 7.5 per cent in 2003 to less than 1 per cent in 2006 and a further decline in 2012 to 0.1 per cent".
Mal. Sanusi said that in view of the exceptional contributions of the MSMEs, his team at the CBN was determined to strengthen that sub-sector and urged governments at all levels to join hands with the CBN to create a more thriving small businesses in the country.
The Governor of Ekiti State, Dr. Kayode Fayemi who spoke on behalf of the second-tier government said the must be deliberate policy focusing on the "rural poor."
He also commended CBN for focusing on women, saying, "the fact that 50 per cent of these fund will go to women, doesn't just make political sense, it makes more economic sense," and that women had a track record of micro credit initiative of 100 per cent payback.
*Emma Ujah, Vanguard