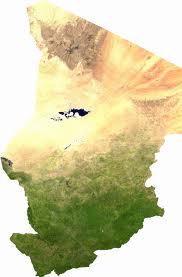 14 August 2013, News Wires – "Intolerable" pollution has led Chad's government to suspend all of China National Petroleum Corp, CNPC',s upstream activities in the country, according to a report.
The state-owned Chinese player has also been accused of causing several oil spills in the African nation to cut costs, the BBC reported on Wednesday.
The alleged suspension came about after a number of government officials visited a CNPC production site in Koudalwa, south of the capital N'Djamena.
There they are said to have found oil in open-air trenches with local workers employed to remove it without wearing any protective gear, Chadian Energy Minister Djerassem Le Bemadjiel told the UK broadcaster's French language news service.
"It's a very serious situation, it's intolerable," he reportedly said.
"Not only do they have no facilities for cleaning the crude oil which was spilled, but it is intentional discharge in order to reduce costs," a translation of Le Bemadjiel's allegations read.
"In the oil sector you don't do this. The whole chain of this company will answer for its actions."
The minister did not tell the BBC how long the suspension would be in place.
Upstream has sought clarification from CNPC on the issue.
CNPC has been active in Chad since 2003 and operated Block H as well as holding a 60% share in the capital's refinery. It is not clear if CNPC's downstream operations are affected by the suspension.
Block H covers seven basins: Chad Lake, Madiago, Bongor, Doba, Doseo, Salamat and Erdis. The Chinese player has made numerous oil discoveries on the block.
– Upstream