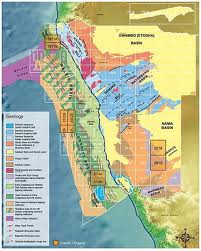 20 June 2013 – London-listed Chariot Oil & Gas has been granted a new licence over its existing Block 2714B, in the Southern area off Namibia, giving it back acreage it had previously relinquished.
Chariot said the new licence entitled it to the whole area of the block, including a 50% portion it relinquished when entering the first exploration phase on the block in 2010.
In order to receive the new licence, Chariot said it had to relinquish its holding in Block 2714B before being re-awarded the whole block.
As it is classed as a new award, the block will again enter a first exploration phase which covers a four-year period until 31 May 2017.
Under this exploration phase the joint venture will need to acquire 2000 kilometres of 2D seismic or 250 square kilometres of 3D seismic.
Chariot said it plans to kick off a seismic campaign over the block in the second half of 2014.
Chariot holds an 85% operated stake in Block 2714B and is partnered by Namibian state-run oil company Namcor and Quiver Oil & Gas which hold a 10% and 5% equity respectively.
*Josh Lewis, Upstreamonline