OpeOluwani Akintayo, with agency reports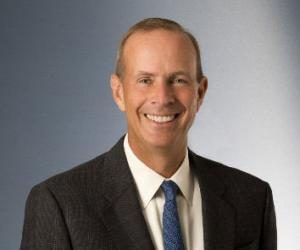 Lagos — Chevron Corp has said Thursday it will not increase its offer to buy U.S. Anadarko Petroleum after Occidental Petroleum gave a better offer.
The means Chevron will collect a $1 billion breakup fee, a windfall that it could use to purchase another driller in the Permian Basin, the engine of the American oil drilling boom, according to CNBC news.
Anadarko announced on Monday that its board had unanimously decided that Occidental's revised $38 billion bid was superior to Chevron's $33 billion offer.
Anadarko said it intended to break its agreement with Chevron and strike a deal with Occidental if Chevron did not submit a better offer.
Occidental offered to pay 78% cash and 22% stock for Anadarko, while the Chevron's bid was as a 75% stock and 25% cash.
"Winning in any environment doesn't mean winning at any cost. Cost and capital discipline always matter, and we will not dilute our returns or erode value for our shareholders for the sake of doing a deal," Chevron Chairman and CEO Michael Wirth said in a statement.
If the deal had been successful, Chevron, a major player in the Permian, would have acquired Anadarko's large acreage in the Permian region- from western Texas to southeastern New Mexico.
The fallout has placed pressure on the oil major's plan to double its production from the basin by 2023.
After Chevron lost out, Occidental secured a $10 billion investment from Berkshire Hathaway and arranged to sell Anadarko's African operations to French oil giant Total for $8.8 billion.
Also Read: China to tighten steel capacity swapping, boost domestic iron ore output