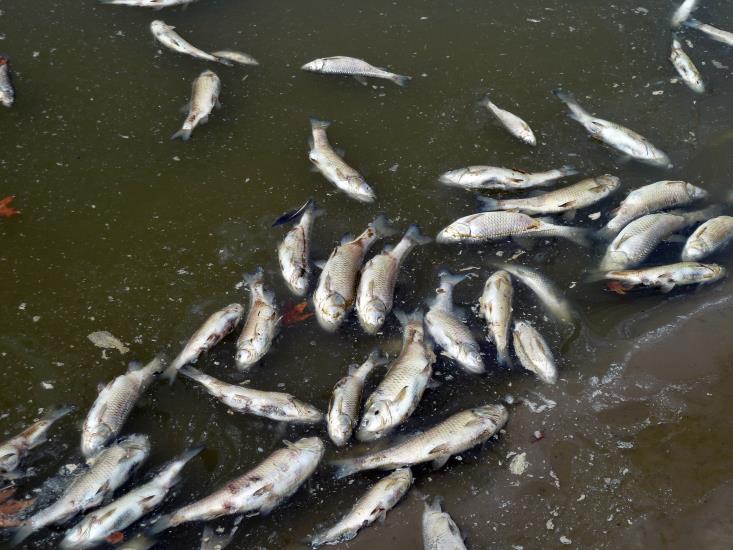 Mkpoikana Udoma
Port Harcourt — The American oil firm, Chevron Nigeria Limited, CNL, has denied being behind the cause of dead fishes, which has continued to litter the Atlantic coastline of Bayelsa State.
It would be recalled that since early last month, dead fishes arising from suspected hydrocarbon pollution from oil firms operating offshore Bayelsa, have continued to litter the Atlantic coastline of Foropa Kingdom, in Southern Ijaw Local Government Area of Bayelsa State.
Although there has been speculation that there was a leak from one of the platforms operating offshore Bayelsa, however, CNL has denied having an oil leak in the area.
Chevron, which operates oilfields near the communities in a response to requests for reaction said that there were no leaks from its facilities in the area.
General Manager, Policy, Government and Public Affairs, Chevron Nigeria Limited, Mr Esimaje Brikinn, denied any links with the alleged pollution with the operations of it oil firm.
According to him, "CNL and Star Deep confirm that there has not been any chemical release from any of our facilities," Chevron said.
Meanwhile, residents of Koluama, Ekeni, Ezetu, Fishtown, Foropa, Sangana in the Atlantic coastline of Bayelsa said the development was strange and could be an indication of increasing toxicity of the Atlantic ocean which could negatively impact residents.
A resident of Sangana in Foropa Kingdom, who gave his name as Ebiegberi Tonbara, said that they have been seeing dead fishes washed and dropped by the tide on a daily basis for over a month now.
Tonbara explained that some people in the area, especially women and children, have been picking the dead fishes for food, as stranded fishes which was not an uncommon phenomenon in coastline communities.
He added that the fishing communities in Foropa were worried at the development, adding that they were concerned about the health implications of the catch.
"It is not unusual to find fishes dropped at the coastline after the tide goes down but the number is making us curious to suspect that the marine ecosystem must be getting much toxic.
"The common fish species here are known to be resilient and sensitive, one would have expected them to migrate deeper but their death in numbers may be and indication of crisis."
Similarly, an industry expert, Mr. Adi Noel, has said that the incident may have been triggered by the use of dispersants to clean up operational spills.
Dispersants, according to Noel, are chemicals used in breaking down crude oil molecules in deep offshore environments, which is far from human settlements.
He urged the relevant government agencies such as NOSDRA, DPR and ministry of environment to take urgent steps to find out the root cause of the occurrence.
However, the Director-General of National Oil Spills Detection and Response Agency, NOSDRA, Mr Idris Musa, has assured that the agency will commence an investigation as soon as the lockdown over COVID-19 is lifted.
It should be noted that the Shell Petroleum Development Company Nigeria Limited, SPDC, the Nigerian Agip Oil Company, NAOC, Chevron Nigeria Limited, CNL, among other oil firms are operating onshore and offshore Bayelsa State.