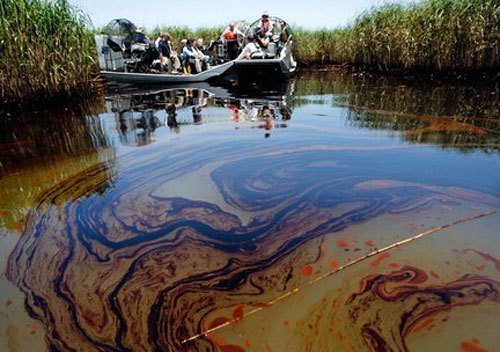 Mkpoikana Udoma
Port Harcourt — Chevron Nigeria Limited, CNL has denied that the oil spill reported around Funiwa oilfields, offshore the coast of Bayelsa State, was from its facility.
Recall that a group of fishermen fishing along the Atlantic Ocean coastline, last weekend raised the alarm of oil leaks suspected to be from the Funiwa fields, operated by CNL.
But the management of CNL has maintained that the oil spills observed in the Bayelsa State environment and around the Funiwa field was not from its operations.
CNL General-Manager, Policy, Government and Public Affairs, Esimaje Brikinn, in a statement said the company reamins committed to a reliable and efficient operations.
"CNL, operator of the joint venture between the Nigerian National Petroleum Corporation (the NNPC/CNL JV), is aware of media reports suggesting an oil leakage from Funiwa field in Bayelsa.
"We wish to state that contrary to these reports, there has been no such oil leakage or spill incident at any of our facilities in Bayelsa State.
"Therefore, any observed crude oil in the environment is not from our operations. CNL remains committed to protecting people and the environment and conducting its operations reliably and efficiently."
Meanwhile a stakeholder in the area, Matthew Sele-Epri, has said that since all the operators in the area have denied ownership of the spill, the community will prevail on the Bayelsa Ministry of Environment to determine the source.
"All the companies near the spot, Chevron and Conoil have denied ownership of the oil spill and we now wonder who owned the facility, we are going to engage the ministry of environment to help us track the source."