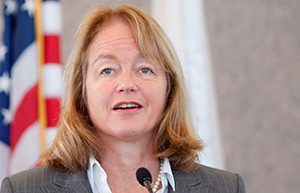 04 October 2012, Sweetcrude, HOUSTON – US super major, Chevron Corporation has announced the election of Dr. Alice P. Gast to its board of directors. She will also serve on the company's Audit Committee.
John Watson , chairman, Chevron Corporation, said, "Dr. Gast has tremendous technical and industry expertise that will be a valuable addition to our board discussions. We look forward to welcoming her to the board."
Gast, 54, is currently president of Lehigh University , a position she has held since 2006. Before joining Lehigh, Gast was vice president for research, associate provost and Robert T. Haslam chair in chemical engineering at Massachusetts Institute of Technology from 2001 to 2006,
and prior to that, was professor of chemical engineering at Stanford University and the Stanford Synchrotron Radiation Laboratory from 1985 to 2001.
She is one of three 2010 science envoys appointed by U.S. Secretary of State Hillary Rodham Clinton and the U.S. Department of State . Her post includes Azerbaijan , Kazakhstan and Uzbekistan.
Gast serves on the board of trustees of King Abdullah University of Science and Technology, the board of governors of The New York Academy of Sciences , the board of directors of Lehigh Valley Association of Independent Colleges , and the Patriot League council of presidents.
She holds a bachelor's degree in chemical engineering from the University of Southern California and a master's degree and doctorate in chemical engineering from Princeton University .