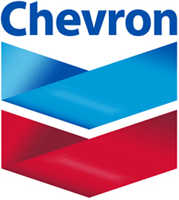 Princewill Demian
23 April 2018, Sweetcrude, Abuja – Chevron Nigeria Limited, CNL, says it was not soliciting for expressions of interest, EoIs, for any of its assets.
It made the clarification in reaction to an allegation of its transfer of its interest in Oil Mining Lease, OML, 11 in Yorla Field, eastern Niger Delta to an investor.
Chevron, operator of the Joint Venture with the Nigeria National Petroleum Corporation, NNPC, said it does not have any equity in OML 11.
A group, the Ken Saro Wiwa Associates, KSWA, had alleged a plot by a minister "to unilaterally transfer CNL's interest in the Yorla Oil Field (OML 11–Ogoni Fields) to an anonymous company in which he has interest.
In a petition to President Muhammadu Buhari, the KSWA said it was an "organisation with global membership committed to promoting the ideals and the consolidation of the legacies of the Ogoni Hero and human rights activist, Ken Saro Wiwa and his fellow martyrs in the struggle."
In a statement in Lagos, General Manager, Policy, Government and Public Affairs at Chevron Nigeria, Mr. Esimaje Brikinn, said CNL has 40 percent equity in OML 51 in Rivers State in which the Yorla South Field is located.
"While CNL regularly reviews its asset portfolio to seek opportunities for optimising its businesses, any decision on acquisitions or divestitures will be made after following its established processes.
"As with past exercises, CNL will follow consistent and transparent process if and when it determines that asset transactions will be beneficial to its operations. These decisions are made without regard to outside pressures or influences," he added.
Copies of the petition, signed by National Coordinator, KSWA, Mr. Gani Topba, were sent to the Inspector General of Police (IGP), Director General, Department of State Services (DSS); Chief of Army Staff and National Security Adviser (NSA).